Report: Scientology Leader Sabotaged Tom Cruise's First Marriage To Mimi Rogers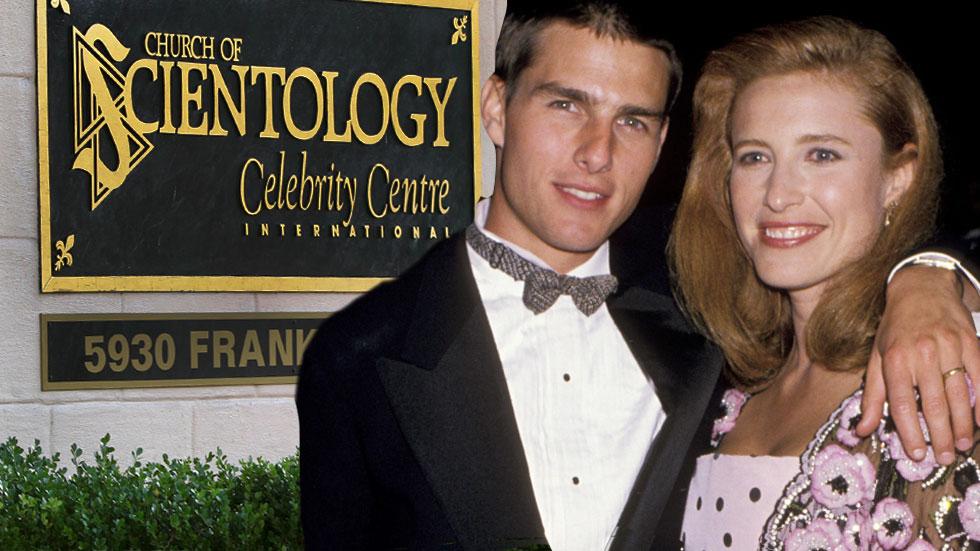 As the fallout from the HBO documentary Going Clear continues to make headlines a new report claims that Scientology leader David Miscavige orchestrated the breakup of Tom Cruise's first marriage to Mimi Rogers.
Rogers and her family were Scientologists and she introduced Cruise to the religion when they met in 1985. According to Tony Ortega's The Underground Bunker blog, Rogers thought Scientology would help curb Cruise's playboy lifestyle.
Article continues below advertisement
The couple married in 1987 but the fact that Rogers' father had left the church and was considered a "squirrel" (someone who practices Scientology outside of official channels) became an issue.
"It would be one thing to have Tom Cruise as a trophy for Scientology, but it would be a disaster if he became a walking advertisement for the squirrels," Going Clear author Lawrence Wright said.
In an effort to split up Cruise and Rogers, Miscavige reportedly encouraged Cruise's interest in his Days Of Thunder costar Nicole Kidman.
Former Church of Scientology executive Marty Rathbun explained, "Why would Scientology want to promote Tom's promiscuity? Because Mimi was connected to her father Phil Spickler, and Miscavige wanted to own Tom outright."
Rathbun said the plan backfired though. Despite Rogers and Cruise divorcing, "Nicole had got her claws in, and Miscavige was now worried that she was going to lead Cruise away"
Cruise married Kidman in 1990 and they split in 2001. As RadarOnline.com reported, the Church of Scientology allegedly used a number of "intimidation tactics" to end the couple's relationship.