Exclusive
Teresa In Danger! Prison Guards Scramble To Protect Giudice After Recent Threat — Why She's On Lockdown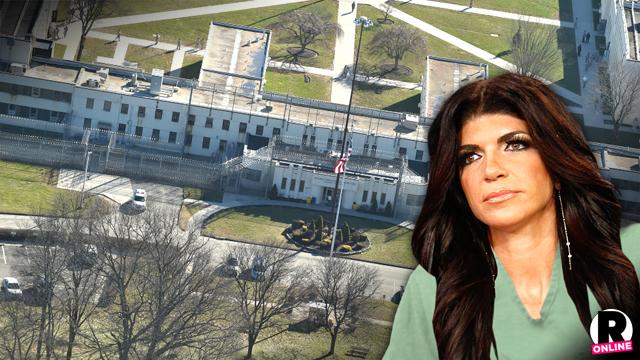 As Teresa Giudice enters her third month in prison, she's finally settled into a routine of exercise, meals, and visits with fellow inmates. But RadarOnline.com has learned that her new prison lifestyle came crashing down recently when prison guards uncovered a serious threat against her!
"Teresa has confided in people that she has grave concerns for her security," an insider told Radar. Why the sudden cause for alarm?
Article continues below advertisement
"In the last couple of weeks, prison authorities have determined that a plane has been flying over the track to take photos of her!" the source revealed. "It happened on multiple occasions."
"As a result, the prison has asked her to change her routine," the source continued. "And she's been told not to go out to the track to avoid this happening."
As Radar reported, this is just the most recent interruption to Giudice's simple prison life. She was recently shaken to the core when it was revealed a fellow inmate had been secretly photographing her about her day in the hopes of selling the images to the press.
And on top of that, an insider told Radar that Giudice remains deeply "humiliated" over the unflattering prison visit photo her husband, Joe, sold for $75,000.
What will happen next behind bars? Stay with RadarOnline.com for the latest.