Staying Strong! Joe Giudice Discusses Teresa's Life In Prison & Troubles Without Her: 'We're Not Bad People'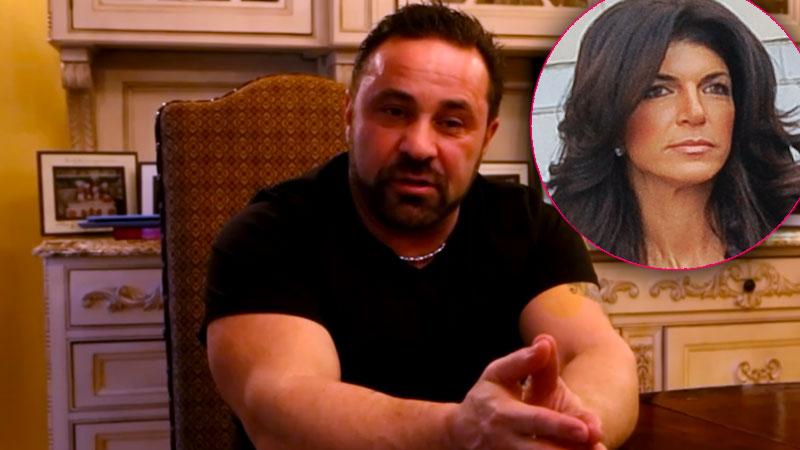 Joe tells all!
Teresa Giudice's husband describes her life in prison, including her beauty routine and friends circle.
After being accused of cheating on his jailbird bride, Joe took the opportunity to sit down with Extra to share how much he appreciates his Real Housewives of New Jersey partner in crime (literally) and give an update on her life in prison.
Once Teresa's 15-month sentence is complete, Joe will begin his three year, five-month sentence immediately after, leaving their daughters Gia, Milania, Gabriella, and Audriana with a single parent for the foreseeable future.
Article continues below advertisement
Luckily, Teresa's little ones are able to communicate with their mother through email. "They email her all the time, every day, so, they email more than me," Joe shared, adding that "you have to stay strong" when you have four kids.
Watch the Video on RadarOnline:
As for family visits, Joe says they try to stop by every weekend, and even bring Teresa's mother along with them.
The reality star also revealed Teresa's current state of affairs behind bars:
"She's got a little group she hangs out with and does her thing with every day, and who she goes to the gym with and who she hangs out with, and who does her hair and who does her nails. They have their little thing going every day."
The jail bound dad also made it clear that he does not want to be thought of as a crook. "We're not bad people, we're not you know, these criminals or whatever, I don't know whatever the hell they make us out to be."