Exclusive
Snapped! Teresa Giudice Cashing In After Prison Photos Sell For $100,000 — 'They'll Be Released Very Soon'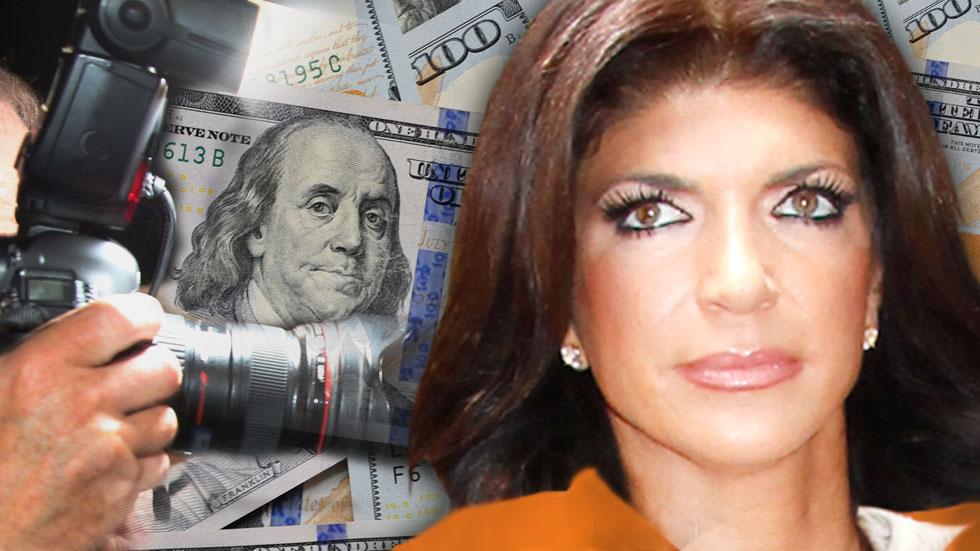 Not even prison can stop Teresa Giudice from appearing on magazine covers! RadarOnline.com has exclusively learned that photos of the locked up Real Housewives of New Jersey star are about to be made public.
"During a recent visit to the prison, a member of Teresa's family snapped three photos of her smiling," a publishing source tells Radar.
"In the photos, she is dressed in the light brown prison outfit that she is required to wear. She isn't wearing make-up, either. Her hair looks a little knotted."
Article continues below advertisement
The photos will inevitably raise serious questions about a breach of security at the Danbury Federal Correctional Institution in Connecticut, notes the source. "You cannot take cell phones into the prison, but somehow, this particular family member was able to — and snapped away without guards noticing!"
"You can be assured that the prison and its warden is going to be furious when these images are published!" continues the source. "It could have serious consequences for Teresa."
Still, the snapshots could also positively impact 42-year-old Giudice's bottom line. "Leave it to the Giudices to find a way to cash in on Teresa being jailed!" laughs the source. "The family shopped the images around and one celebrity weekly magazine paid close to $100,000 for them. They'll be released very soon."