Caught On Camera! Scott Disick 'Drinking' In Las Vegas Before Rehab Stint — Watch His Rock Bottom Revealed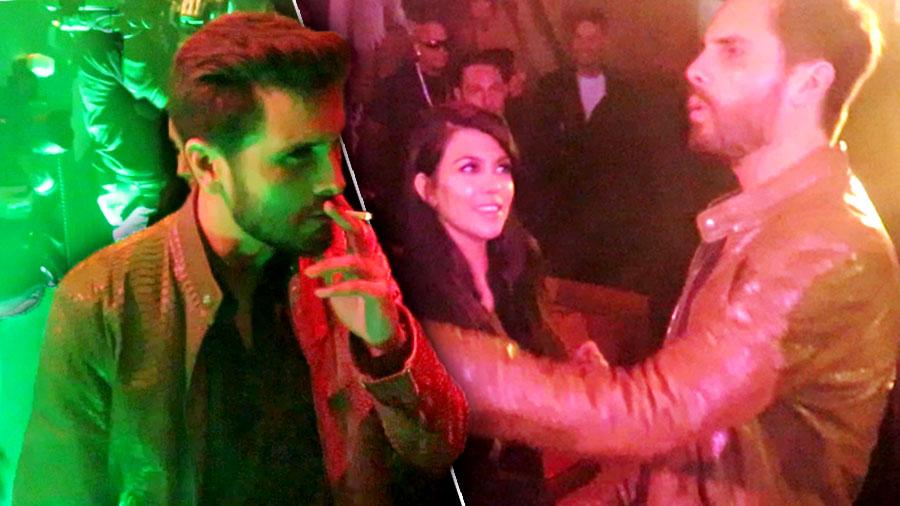 Scott Disick's battle with alcoholism has just taken a new turn, as RadarOnline.com can reveal a video clip for an upcoming episode of Keeping up with the Kardashians that shows that Disick was caught drinking in Las Vegas prior to his most recent rehab stint.
In the clip, momager Kris Jenner, 59, is getting ready to celebrate her birthday with a lavish event that was put together by the three-time baby-daddy of longtime girlfriend Kourtney Kardashian.
Article continues below advertisement
However, when the birthday celebration is about to begin, the matriarch starts to worry about her missing almost son-in-law.
"Scott is the one who set this appearance up and I still haven't seen him," Jenner says in the clip. "I am getting a little bit nervous because I am started to get texts from people telling me that Scott is out and about already drinking and the event hasn't even started yet."
Jenner's birthday is in November, so the event happened just a few months after Disick was hospitalized for alcohol and pill overdose in the Hamptons in summer 2014. He briefly entered rehab following that incident and vowed to clean up his act, but clearly it didn't stick.
Indeed, at the party at 1Oak, Disick could be seen pounding beer and spraying the crowd with champagne.
Click below to see the entire clip and tune in to Keeping up with the Kardashians on E! this Sunday at 9|8C for to watch Kris Jenner's birthday celebration blow-up because of drunken Disick's antics.
Do you think that Scott Disick should go back to rehab? Let us know your thoughts in the comments below.