Divorce On Hold? Ramona Singer Begging Mario To Reconcile In Secret Late-Night Phone Calls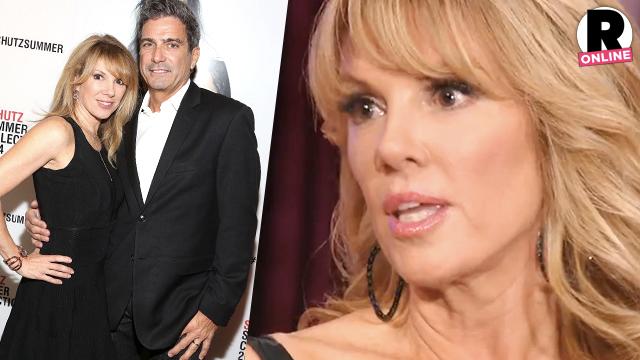 Nearly 18 months after Ramona Singer filed for divorce from cheating husband Mario, RadarOnline.com has learned she's having second thoughts! The blonde reality star has been calling her estranged ex late at night, according to an insider, begging for a reconciliation — but he is refusing her advances.
The late night phone calls began after RHONY premiered, an insider told Radar.
Ramona, 58, "was feeling very nostalgic, and started calling Mario," the source said. "He would listen to her for a few minutes, but Ramona would always start nagging him about getting back together."
Article continues below advertisement
Even though Mario has moved on, and has even joined online dating services, "Ramona is ready to forgive Mario for the cheating," said the source. "They were married for over twenty-five years, and Ramona thinks this is just a phase that Mario is going through."
"But Mario doesn't want to get back together based on his actions, and is enjoying being a bachelor. The phone calls have increased over the past few weeks, and now he is either letting the calls go to voicemail, or hanging up on her," the source continued.
What about recent previews for the Bravo show that feature Ramona going on dates?
The source insisted, "Ramona was only doing that for the show, and trying to make Mario jealous. She isn't happy about being single at her age."
During a recent episode of RHONY, Ramona admitted, "I don't need labels for what's going on in my life. I'm going day by day and whatever happens, happens. I'm on the horse and I have no idea where it's going!"
Do you think she and Mario should get back together? Let us know in the comments!