Exclusive
Denied! Evil Phil Spector Loses Bid For Appeal — Will Likely Die A Convicted Killer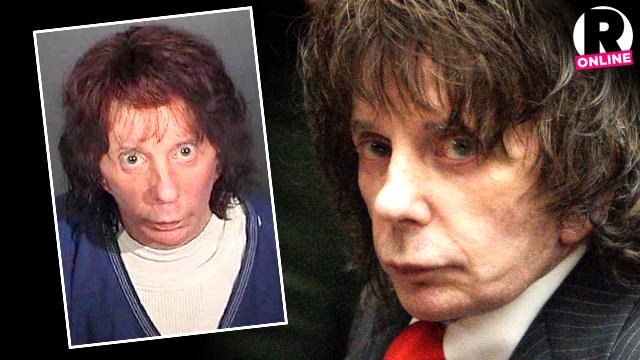 Phil Spector could die a convicted killer now that he must wait six months to learn whether or not courts will consider his appeal in the 2012 murder conviction for shooting actress Lana Clarkson dead in 2003.
On March 10 the former music producer's lawyers attempted to speed up the process when they filed a request with the Central District Court of California to expedite its decision.
Article continues below advertisement
Lawyers for Spector, the producer behind classics such as "You've Lost that Loving Feeling" and "Be My Baby," among dozens of others, noted that on July 1, 2014, they had filed a supplemental citation and requested a prompt report and recommendation.
"Petitioner, age 74, has been in custody since the jury verdict following his second trial on April 13, 2009,'" they told the court.
"He is currently in the custody of the State at the hospital facility at Stockton (California Health Care Facility). His counsel feels compelled to inform the Court that Mr. Spector is frail, and in ill health with an assortment of serious maladies. Any consideration the Court can provide in expediting its decision in this matter will be deeply appreciated.'"
Just two days after Spector's team filed the request, California Magistrate Judge Paul Abrams responded, reiterating that the court would respond by September 2015 as previously stated.
"The Motion is denied to the extent it seeks the issuance of the Report & Recommendation prior to that time," ruled the judge in a blow to Spector.
As RadarOnline.com reported, in 2012, the United States Supreme Court originally declined to review the murder conviction of Phil Spector, who was found guilty of murdering Clarkson.
Article continues below advertisement
Spector had filed his petition arguing that his constitutional due process rights were violated when prosecutors used the trial judge's comments about an expert's testimony, effectively making the judge a witness for the prosecution.
However, the court upheld Spector's second-degree murder conviction. Spector's attorneys then filed another petition with the federal court with the same arguments. The case has been pending since 2012.
As the new documents show, the court's decision in Spector's appeal is anticipated by September.​