South Carolina Shooting: Adrenaline Was 'Pumping' After Killing Man, Accused Murderer Cop Boasted In New Recording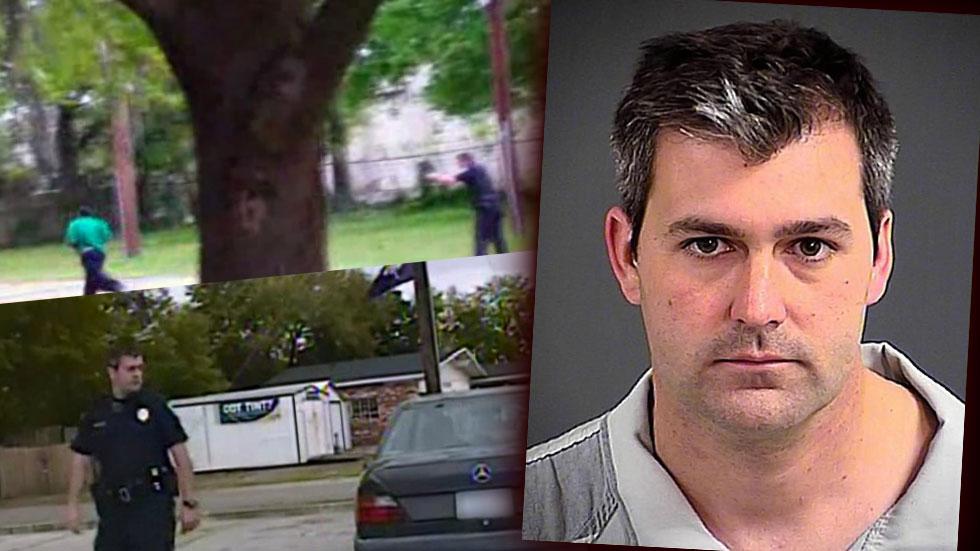 Michael Slager, the fired South Carolina police officer accused of the murder of an unarmed black man, laughed how his adrenaline was "pumping" following the deadly incident.
The revelation came in audio as the 33-year-old cop talked with a superior following the Apr. 4 shooting of Walter Scott in North Charleston.
In the back-and-forth, the senior police officer advised Slager to write down his account of the deadly incident once he calmed down, and his adrenaline slowed.
Article continues below advertisement
Hear the audio on RadarOnline.com
"It's pumping," a chucking Slager responded, to which the senior officer said, "Oh yeah, oh yeah."
In the recording, taken off dashboard camera and initially published by The Guardian, Slager asked the senior officer, "What happens next?"
The senior officer said that Slager would be accompanied back to police headquarters by other officers, at which time he would turn in his gun and go home where he could "kind of relax for two or three" days.
"They're gonna tell you you're gonna be out for a couple of days, and you'll come back and they'll interview you then," the senior officer continued. "They're not going to ask you any kind of questions right now.
"They'll take your weapon and we'll go from there -- that's pretty much it."
As RadarOnline.com previously reported, investigators said many of Slager's claims about the shooting were proven false by a cell phone clip documenting the fatal run-in.
Watch the video on RadarOnline.com