South Carolina Shooting: Dashboard Cam Footage Shows Start Of Deadly Showdown Between Michael Slager & Walter Scott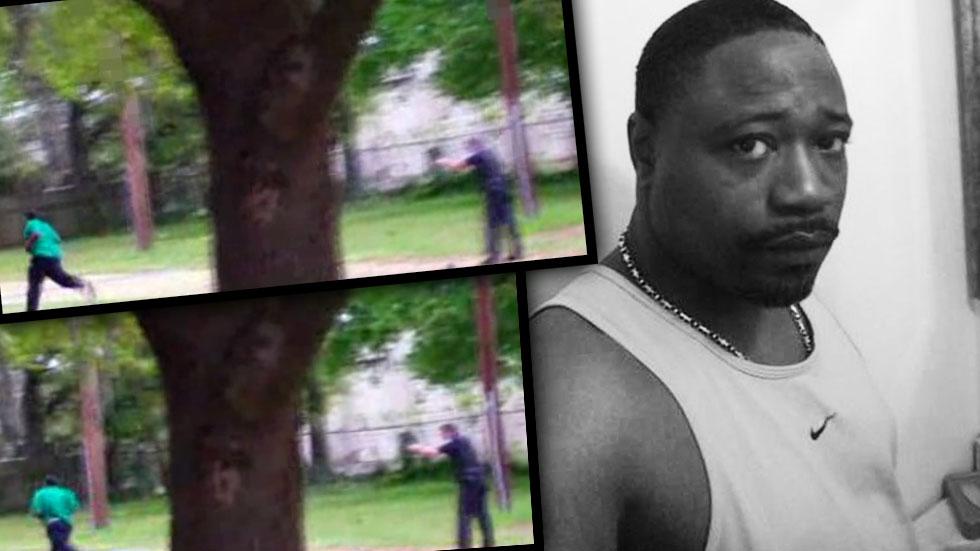 A dashboard video released in the North Charleston, S.C. shooting shows a white cop pulling over the black driver he later shot, but cuts off before their confrontation.
In the start of the clip, 33-year-old Michael Thomas Slager pulls over 55-year-old Walter Scott (who was driving in a Mercedes-Benz sedan), and asking for his license and registration before heading back to his car.
Scott, at one point, began to exit the vehicle with his hand in the air, before retreating back. Later, Scott darted out of his car to be chased by Scott, at which point the men were out of the range of the dash cam. (Slager never breaks police protocol, or reaches for his weapon, in the video.)
Article continues below advertisement
The South Carolina Law Enforcement Division, which is investigating the incident, released the recording. Chief Mark Keel said Thursday that the cell phone video released by a witness "confirmed … initial suspicions" that Slager's account of the incident had major holes in it.
"Our agents and crime scene technicians arrived shortly after the incident took place,'' Keel said. "There were inconsistencies including what appeared to be multiple gunshot wounds in Mr. Scott's back.
"We believed early on that there was something not right about what happened in that encounter."
As RadarOnline.com previously reported, the now-fired police officer stands accused of murder after the cell phone video picks up after a gap from the dash cam clip. It showed Slager firing eight shots at Scott, who was fleeing the scene following the Saturday traffic stop, which was initiated over a broken brake light.
Article continues below advertisement
"It is possible for something to happen in that gap to significantly raise the officer's perception of risk," University of South Carolina criminal law professor Seth Stoughton, a former police officer, told the AP.
Watch the video on RadarOnline.com
Slager's lawyer Andy Savage said on Thursday that "it's far too early for us to be saying what we think."
In related news, Slager's mother Karen Sharpe broke her silence to ABC News, telling the outlet that she "just can't" bear to watch the widely-viewed clip of her son shooting the motorist.
Watch the video on RadarOnline.com
"Maybe to some people, 'Well, you're being in denial,' but I'm sorry I just can't. I just I know how Michael is," she said, adding that Slager "loved being a police officer."
Slager remains in custody, with no bond, in advance of an Aug. 21 hearing in his murder case; if convicted, he faces a sentence of 30 years to life.