John Travolta Under Fire! Former Scientologist Says Actor 'Has His Head In The Sand' For Refusing To See 'Going Clear'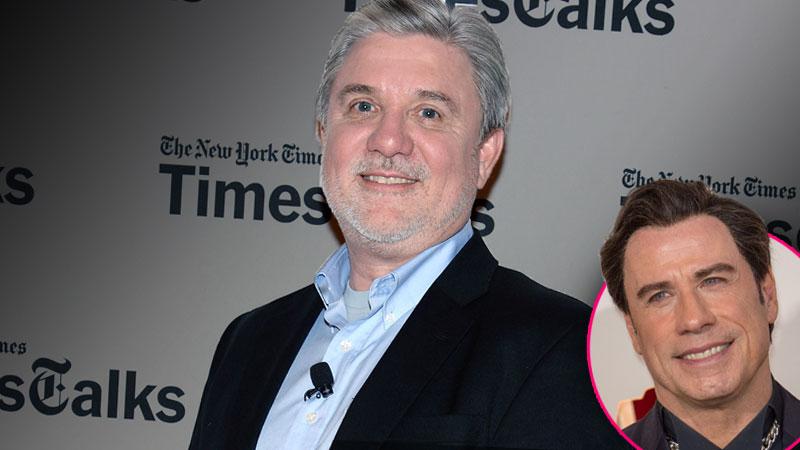 Though he hasn't seen – and doesn't plan to see – HBO's scientology documentary Going Clear, John Travolta maintains that his church has been nothing but a "happy experience."
His response isn't all that surprising, especially after the A-list actor commented that seeing the film "would be a crime to me, personally."
But former Scientologist Mike Rinder has some very "large but's" to share on the matter, taking to his blog to do so:
Article continues below advertisement
"The truth is, he is afraid to see the film because it would put him in a tough spot...He would then have to specifically deny things revealed in it. It is easier to simply say he hasn't seen it."
Rinder also slammed Travolta for claiming his experience with scientology has been an entirely positive.
"This is a lie," he wrote as a direct response in his blog article. "At one point, Travolta had basically left the church…anyone who watches the film KNOWS this is a lie. There are plenty of other things John has experienced or knows about that are NOT "positive experiences" in scientology. To say that there are NO negative experiences in 30 years sounds as unreal as it is."
The scientologist-turned-activist called Travolta out as the designated "megaphone for scientology, promoting it as all other butterflies and unicorns." This unflattering title has also been used to describe Hollywood star, and scientologist, Tom Cruise.
To conclude his article, Rinder urged the Pulp Fiction star to see the film, if only to achieve full knowledge of his own religion:
"Travolta, like an ostrich with his head in the sand…is acting like a child who doesn't want to acknowledge that he is being told to go to bed, so he sticks his fingers in his ears, closes his eyes and starts singing "Lalalalalala" as loud as he can."
Ouch, Rinder certainly let him have it!
Do you agree that John Travolta is acting as a scientology scapegoat and should see Going Clear? Sound off in the comments below!