The Movie Scientologists Don't Want You To See—HBO Releases 'Going Clear' Trailer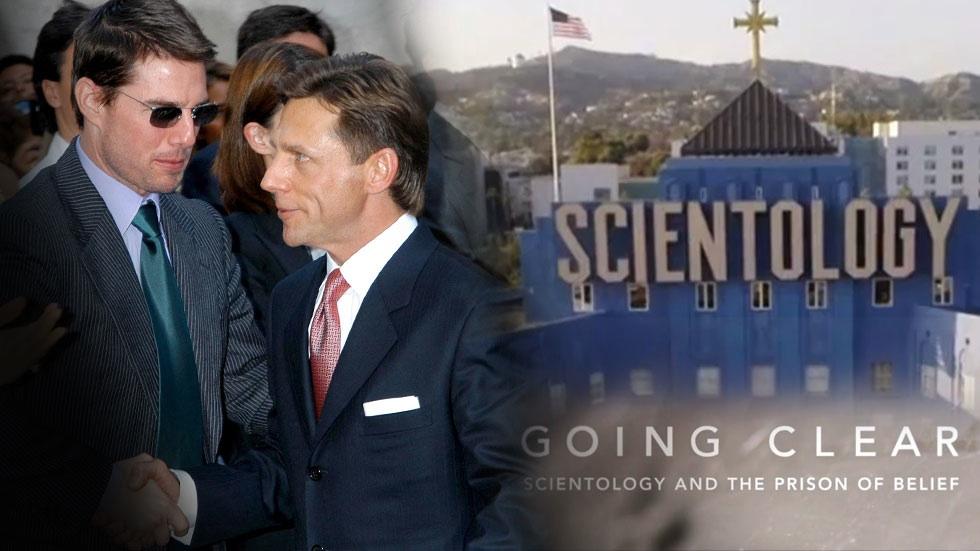 HBO is creating major shock waves in the Scientology community, announcing that they will now debut the documentary Going Clear, which covers the controversial religion, in a prime Sunday night slot on March 29.
According to reports, HBO has been under intense pressure from Scientologists over Alex Gibney's documentary, with the church taking out newspaper ads and using other techniques to voice their displeasure over the film's airing.
Article continues below advertisement
In a new trailer for Going Clear, several experts and former members of Scientology can be heard discussing the religion.
Screenwriter, director and former Scientologist Paul Haggis says in the trailer, "Someone had told me there's this cult and it could make anything possible in your life…They sell it all in the beginning as something quite logical...you don't see it happening to you…you justify so much."
Australian activist and one-time church member Mike Rinder notes, "You feel euphoric…There is no logical explanation other than faith."
Another former member, Hana Whitfield reveals, "I was deeply convinced that we were going to save the world…It's so strong that it sticks to you like glue."
As RadarOnline.com reported, the film reportedly claims that the Church of Scientology used a number of "intimidation tactics" to force high-ranking member Tom Cruise to split from his then-wife Nicole Kidman.
Article continues below advertisement
Marty Rathbun, second-highest ranking official in the church until he left in 2004, alleges that church head David Miscavige was distrustful of Kidman because her father was a renowned psychologist in Australia.
Scientology is fervently frowned upon in the psychological field, and Rathbun asserts that Kidman's connection to her father made her a "Potential Trouble Source" (PTS), a term used by the church meaning "a person who is in some way connected to and being adversely affected by a suppressive person."
Going Clear also is said to assert that Kidman, a Catholic, persuaded Cruise to distance himself from the Church of Scientology throughout the 90s, despite Miscavige being a good friend and the best man for their wedding. Miscavige, reportedly enraged, then "assigned" Rathbun to "facilitate the break-up with Nicole Kidman."
Miscavige allegedly hired a private investigator and wiretapped Kidman's phone while simultaneously keeping Cruise under careful watch, auditing his every move. Rathbun says the church "re-educated" Cruise's adopted children, Connor and Isabella, to reject their mother and allow Cruise to reclaim custody.
A rep for the Church previously told Radar: "The Church of Scientology has not seen the film, but from what we do know, it is bigoted and filled with bald faced lies from discredited sources. The accusations made in the film are entirely false and alleged without ever asking the Church. As we stated in our NY Times ad, Alex Gibney's film is Rolling Stone/UVA redux. Mr. Gibney repeatedly refused to give the Church any of the allegations he intended to air. Contrary to his assertions, he did not ask to interview multiple Church representatives. The Church is committed to free speech. However, free speech is not a free pass to broadcast or publish false information."