Exclusive
Accusations Uncovered! Former Michael Jackson Prosecutor Gives Sex Crimes Accuser Wade Robson Files From Past Molestation Cases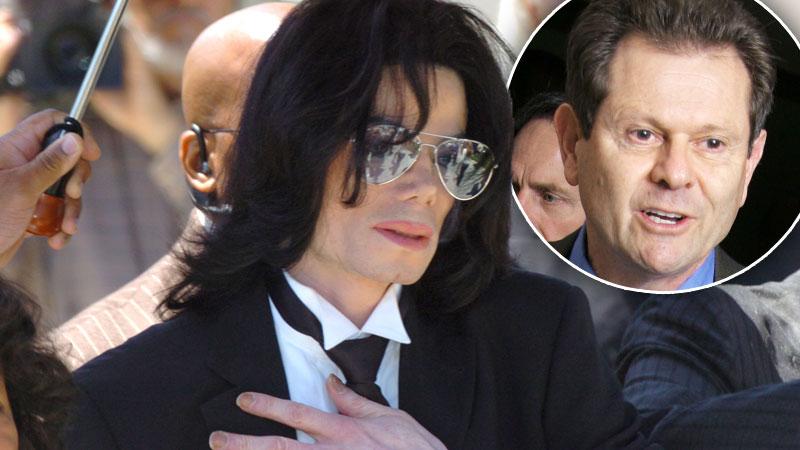 Michael Jackson sex accuser Wade Robson just got a potentially big break in his lawsuit against the late singer's estate. RadarOnline.com has learned that the district attorney that previously investigated and prosecuted Jackson on child molestation charges has turned over key witness statements from previous accusers to Robson's attorney, which Robson hopes to use in his own lawsuit.
Santa Barbara Deputy Assistant District Attorney Ron Zonen stated in a sworn declaration obtained exclusively by RadarOnline.com that he has "knowledge of the investigation of childhood sexual abuse claims of Jordan Chandler (1993 accuser) as against Michael Jackson and was part of the SBDA trial team that investigated and criminally prosecuted Michael Jackson for sexual abuse claims brought by Gavin Arviso."
Article continues below advertisement
After being served with a subpoena from Robson's attorney's, Zonen said "the voluminous documents produced in response included were witness statement of Blanca Francia (Jackson's maid) taken by SBSD on October 4, 1993 in connection with the criminal investigation" into Chandler's claim.
Other witness statements from the 1993 investigation were Mariano Quindoy (Neverland estate manager), and Chari Michaels.
Meanwhile, the Jackson estate's famed attorney, Howard Weitzman, is shooting down claims the father of three, paid alleged sexual abuse victims $200 million in hush money.
"We are aware of recent false 'reports' regarding Michael Jackson having, among other things, paid over $200 million to 20 'victims,'" he said in a statement earlier this week. "There is not a shred of evidence to support these ludicrous 'reports.' It is unfortunate that, even in death, Michael cannot be free of these types of allegations, but we are confident that the truth will prevail in the end, just as it did in 2005 when a jury fully exonerated him."
A final status conference is scheduled for April 15, with a trial scheduled to last 15 days to determine if Robson can proceed with his claim against the estate.