Exclusive
Scientology Split? Maksim Chmerkovskiy Reveals Why He Misses Former Friend Kirstie Alley –– PLUS The Truth About Meryl Davis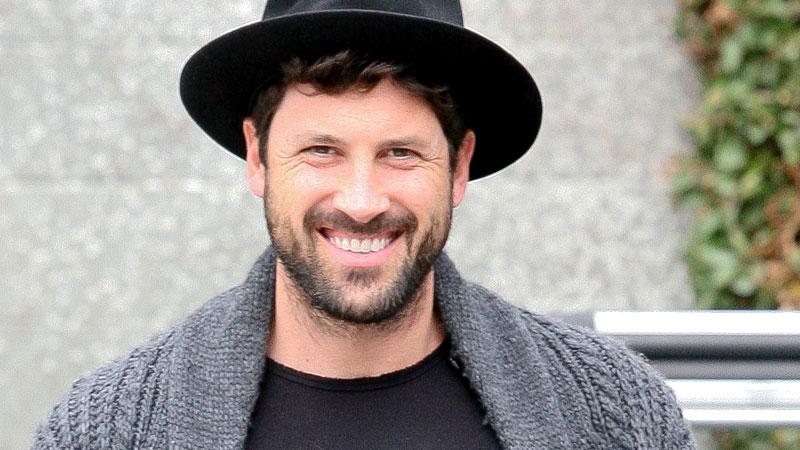 It's been two seasons since Maksim Chmerkovskiy stepped down from his reign on Dancing with the Stars. But the dancing pro has hardly stepped out of the spotlight! He spoke out to RadarOnline.com about his relationship drama with Kirstie Alley, the truth about rumors he's dating Meryl Davis, and more in an exclusive interview.
Chmerkovskiy is getting ready to bring back Sway: A Dance Trilogy with his brother Valentin Chmerkovskiy and best friend Tony Dovolani on June 5 in NYC for two nights at the Hammerstein Ballroom.
Article continues below advertisement
"We decided to do it again," Chmerkovskiy tells RadarOnline.com. "The entire cast that we had last time is just all of my friends and they all happen to be brilliant dancers. Why not put something together?"
Of course this means that he will be reuniting with his former DWTS partner, Meryl Davis.
Despite past reports saying that the two were once upon a time an item, Chmerkovskiy maintains they are just friends and nothing more.
"Meryl and I are very close friends," he says. "We just maintained our friendship from when the season was over. We never had anything romantic."
"We had a lot of amazing times on the show, we spoke a lot, started to become friends week one and then we remained friends after the show finished," he continues. "It's not unnatural."
Chmerkovskiy also says that he is currently watching season 20 of DWTS.
MORE ON:
Maksim Chmerkovskiy
Article continues below advertisement
"Do I have a choice with Val on it?" he says. "I think Val and Rumer Willis are one of the ones that have a chance to win."
He also thinks that his pal Dovolani has done well so far this season.
"Tony has settled into his role," Chmerkovskiy says. "I think Tony realized he's not supposed to find a way to compete with the youngins: he needs to find a way to make whoever he gets — at this point it's Suzanne Somers — stand out the Suzanne way."
Chmerkovskiy also updates RadarOnline.com on the status of his ongoing drama with former dancing partner, Kirstie Alley, who stopped speaking to him amid rumors Scientology was to blame.
"We're good I think," Chmerkovskiy says. "Nothing's changed. The status is where it was."
But he misses being able to talking to his former buddy.
"I'm upset that I don't get to call her every day just because I want to," he says.
Still, Chmerksovskiy says he doesn't judge Alley or anyone else for their religious beliefs.
"But she belongs to a certain group that I have absolutely no opinion on," he says. "I don't judge anybody for anything that they believe in. For me that's very important to say because I believe in things that I wouldn't want to be judged for."
Now, he is hoping to reconcile with his old partner.
"I think I might actually reconcile a little bit with Kiristie," he says. "I would want that. She's an awesome chick and I love her very much. Kirstie is friend and I would want to have a relationship with her, but it's not up to me. I miss her."