Exclusive
Reality Bites! 'RHOC' Alum Lydia McLaughlin Says Her 'Soul Was Empty' After 'Housewives' Experience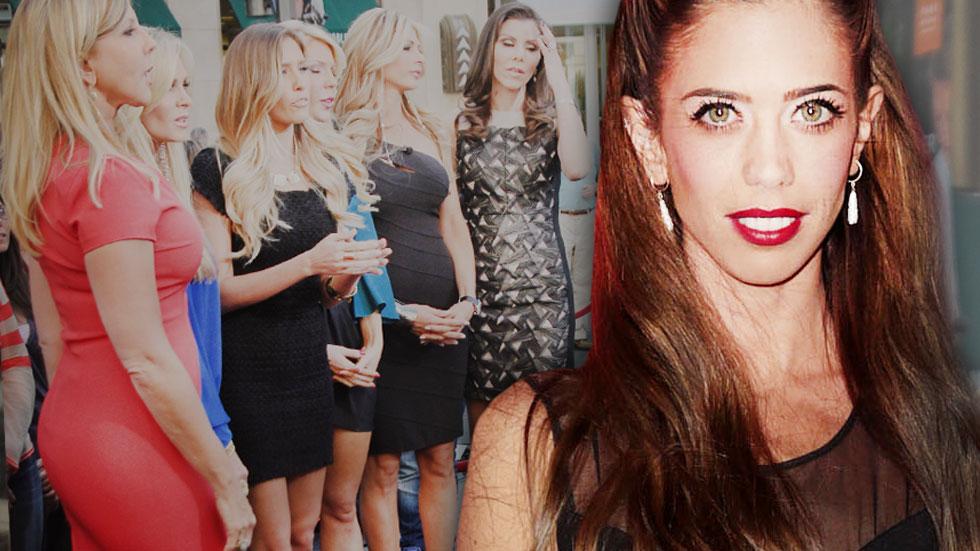 Devout Christian Lydia McLaughlin says she signed on to the Real Housewives of Orange County to explore her faith. But after just one season in 2013, she knew she had to leave.
"I think my soul was just empty," the Beverly Hills Lifestyle magazine editor, 34, tells RadarOnline.com in an exclusive video interview. "I needed to refill it….I was depleted. I needed to go back to my faith…rather than constantly being around negativity."
Article continues below advertisement
The series' eighth season certainly had a lot of drama. Alexis Bellino and Tamra Barney clashed, Vicky Gunvalson fought bitterly with her daughter Briana, and Gretchen Rossi's fiancé Slade Smiley infamously upset McLaughlin by making cruel comments about her body.
"It makes you go nuts a little bit, and I wanted to protect myself," explains the mother of three, who just published her first book, Beyond Orange County: A Housewives Guide to Faith & Happiness. "And just focus on my family and my kids and my businesses and get back to what made me happy. Even though it was really fun, it wasn't for me."
The experience was so traumatizing, she watches the Real Housewives of Beverly Hills and the Real Housewives of New York, but not the franchise that brought her fame.
"I haven't watched the O.C. one just because it would be too weird," she says. "Like your ex-boyfriend with a new girlfriend. You don't want to look at that."
That said, McLaughlin says she's open to returning to reality TV— if God gives her the go ahead.
"I would just need to know that it was part of God's plan, and if that became really clear to me, then yeah, I would totally do it again!"
Should Lydia star in her own reality show? Sound off in the comments and watch the video below!