Casting A Monster: Lisa Rinna Reportedly Will Play Kris Jenner In O.J. Simpson Murder Trial Miniseries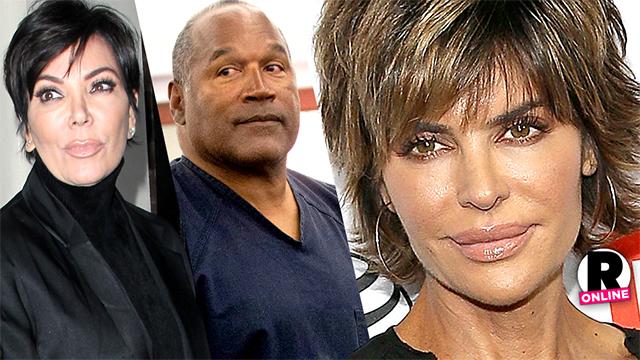 The trial of the century is being turned into the TV event of the year! O.J. Simpson's murder trial will provide the inspiration for the American Crime Story miniseries, and a frontrunner for the role of Keeping up with the Kardashians matriarch Kris Jenner is Real Housewives of Beverly Hills star Lisa Rinna!
"Producers believe that Lisa is perfect to play the part of Kris in the cable production," an insider reveals in the new issue of The National ENQUIRER, on newsstands now.
Article continues below advertisement
Jenner, 50, was a close friend of Nicole Brown Simpson's at the time of the murder and, coincidentally, she was also the ex-wife and of famed defense attorney Robert Kardashian, Sr., who was a member of the "Dream Team" that convinced the jury to set Simpson free.
PHOTOS: Top Earning 'Real Housewives' Star
"The current plan is to turn the Kardashian family segments into high camp comedy, with winking references to their current fame," the source told The ENQUIRER.
"Lisa will only appear in two or three episodes, but the producers want the publicity that will come from hiring Lisa to camp up Kris' role in the O.J. saga!"
As far as who they want to play the other roles of the characters involved in the high-profile trial, the insider reveals to the magazine, "Cuba Gooding Jr. is O.J. Simpson, John Travolta is Robert Shapiro, Sarah Paulson is Marcia Clark and David Schwimmer is Robert Kardashian, Sr."
Do you think that Lisa Rinna is a good choice to play Kris Jenner in the miniseries? Tell us your thoughts in the comments below.