Party The Pain Away! 'Teen Mom' Leah Messer Flees Town For Ladies' Weekend Amid Marriage Woes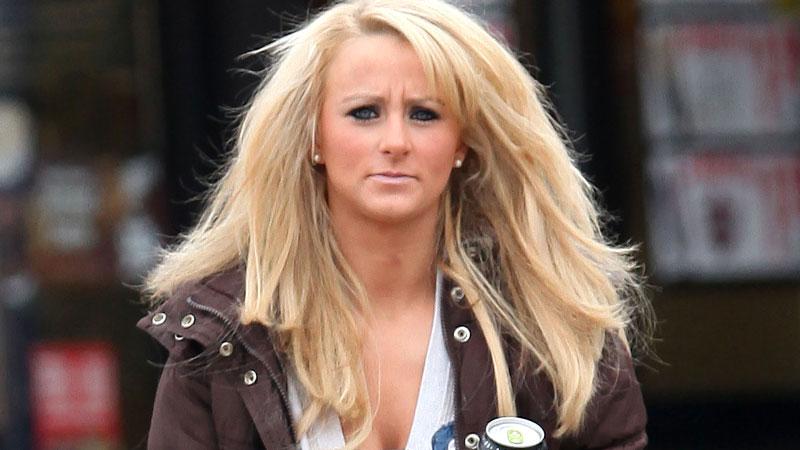 Her marriage is a mess, so Leah Messer is skipping town!
The Teen Mom 2 star, who reportedly just moved out of the West Virginia home she shared with husband Jeremy Calvert, took to Twitter to boast about her plans for a ladies' weekend in Nashville, Tennessee.
"Nashville here we come!" the 22-year-old mother of three posted on Thursday evening, before consulting her more than a million followers for hot spots. "Need some ideas on what to do? Having a ladies night, for sure! Just dunno where to go?!"
Article continues below advertisement
Messer tagged her friend Ashley Sommers, who suggested they head to rowdy bar Coyote Ugly.
It looks like the MTV reality star will be partying it up nearly 400 miles away from 5-year-old twins Ali and Aleeah, 2-year-old Adalynn, and of course Calvert, 25, who kicked off a rocky six months of marriage by publicly accusing his wife of cheating with an ex last fall.
Even after RadarOnline.com exclusively revealed that Calvert had been attempting to meet up with hot single mom Brittany Musick for a sexy sleepover, the couple reconciled in January— but now there seems to be trouble in Appalachian paradise once again.
The couple celebrated their third wedding anniversary apart, and stopped following beach other on Twitter.
Then Calvert tweeted a photo of himself without his wedding band.
Will Leah and Jeremy make it? Sound off in the comments.