Exclusive
She Can't Handle The Truth! Kris Jenner Threatens Bruce With Defamation Lawsuit Over Upcoming TV Special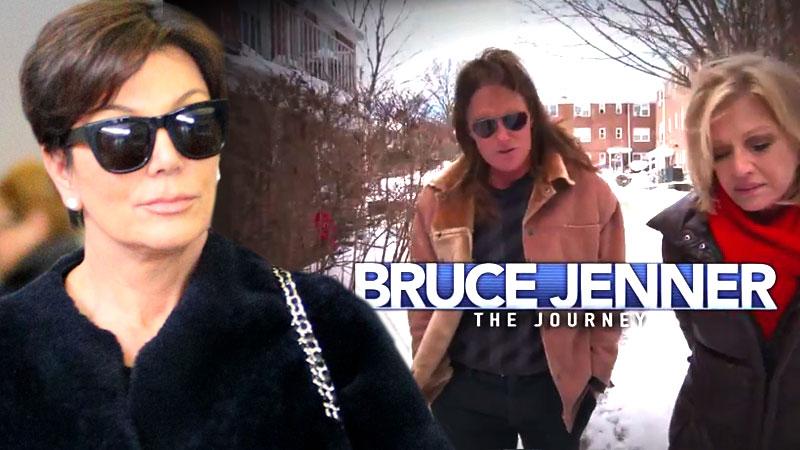 Bruce Jenner told Diane Sawyer that his children are the only ones he's "concerned with" as he goes public with his transition. But according to a source close to the Keeping up with the Kardashians family, his ex-wife Kris is "beyond concerned" about what he could reveal about their relationship in his upcoming TV special, and is even "threatening him with a lawsuit" over it!
"Kris snapped this weekend and is now threatening him with a defamation suit, demanding that he let her see the and what is filmed so far of the documentary," a close family friend tells RadarOnline.com exclusively.
Article continues below advertisement
As RadarOnline.com reported, Kris's daughter, Kourtney Kardashian, recently tried her best to ease the tensions between the couple by mediating a recent meeting between the two. However, it seems that all bets are now off.
"Kris told Bruce that if he defames her in any way, or their brand, she is going to sue him for everything that he is worth," says the source.
"The family thinks that her going to see him after his boob job triggered a massive panic attack because it suddenly became real to her what is going on."
"She told him that, if not for her, he would be broke," the insider tells RadarOnline.com. "That is total bulls*t because it was Bruce who initially got that family involved with E! in the first place because of his son Brody being a former television star."
But should see be worried? Not at all, says the source: "Bruce would never badmouth Kris because she is the mother of his children and he is appalled that she would ever accuse him of such a thing."
Watch: Bruce Jenner Talks About His Family in 20/20 Promo