Lawsuit! Kris Jenner & Her 'Sham' Company Sued Over Kendall Jenner's 'Wild' 19th Birthday Party For $150K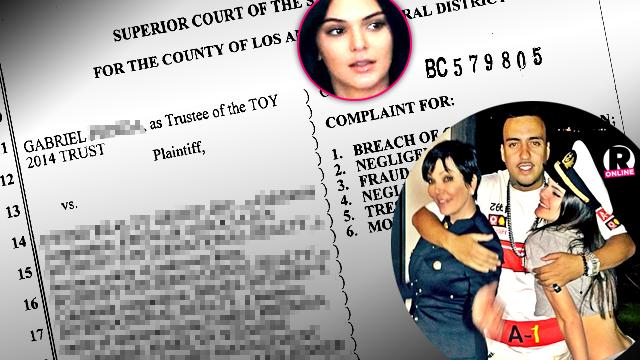 Kris Jenner and her "sham" production company were just slapped with a $150,000 lawsuit over the "wild" party she threw for her daughter Kendall Jenner's 19th birthday party and RadarOnline.com has obtained the documents that detail the shocking allegations about the night of debauchery.
The matriarch of the Kadashian family hosted Kendall's last teenage party on November 3, 2014, at a private home in Hollywood and the owners are claiming that her "sham entity" management company lied about the size and nature of the party.
Article continues below advertisement
In the documents obtained by Radar, plaintiff Gabriel Fedida claims that the home owner did not originally want to lease the home out to a "Kardashian" and when they found out it was them they charged them a $10,000 rental fee and a $10,000 security deposit.
Noting that Jenner's company, Boulevard Management, entered into the deal, Fedida claims it is a "sham entity designed to promote fraud and injustice."
Fedida claims Jenner's management company told him it was an intimate dinner party for no more than 15 people, but in reality there were "in excess of 100" people in attendance, including strippers. According to the court documents obtained by Radar, the guests "severely damaged and destroyed" the property.
The documents argue that Kris rented the property so as not to have her own home destroyed: "Kardashian wanted a venue for Kendall Jenner's birthday party other than her residence to avoid the Kardashian's residence from being damaged," the documents state.
Fedida claims that the "wild" partygoers did $101,450 in damage and that the homeowner lost a $50,000 contract because of the impact on the property.
Story developing.