Exclusive
Not So Supportive! Kris Jenner Stopped By Ex Bruce's Viewing Party For 'A Few Minutes:' 'She Wasn't Into It'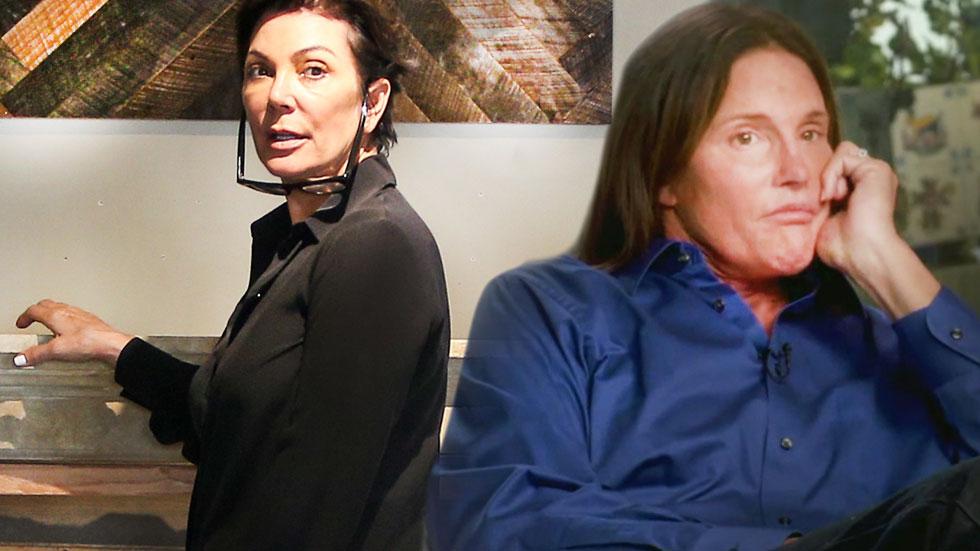 On the night of her ex-husband's bombshell interview with Diane Sawyer, Kris Jenner claimed she was sitting with Bruce watching the shocking ABC special about his gender transformation.
But RadarOnline.com can reveal that the self-serving momager was not nearly as supportive as she made herself seem.
While sources confirm she did attend Bruce's family viewing party, Kris only made a pit stop at her ex's Malibu home for the joyful event.
Article continues below advertisement
"Kris popped in for just a few minutes," a source tells RadarOnline.com. "She was off to the side and looking really aloof. She wasn't into being there."
"She ended up walking out after a few minutes," the insider adds. "She wasn't even watching it!"
The 59-year-old matriarch's cold manner is a stark contrast from her attitude online, when she sparred with blogger Perez Hilton for implying she wasn't standing by her ex during his transition into a woman.
"F*** you Perez…I'm sitting with Bruce now watching this show so let's keep it real," she posted.
Later, she called Bruce a "hero" in another defensive tweet.
But Kris took to Twitter in order to look good to the public, another source insists.
"She did it only to look supportive," added the insider. "She did it just to save face."
As RadarOnline.com previously reported, Kris has been horrified by her former husband's gender change, and even asked their 17-year-old daughter Kylie not to mention his name in her home.