Exclusive
Silent Treatment! Humiliated Kris Jenner Cuts Off Contact With Bruce After Diane Sawyer Interview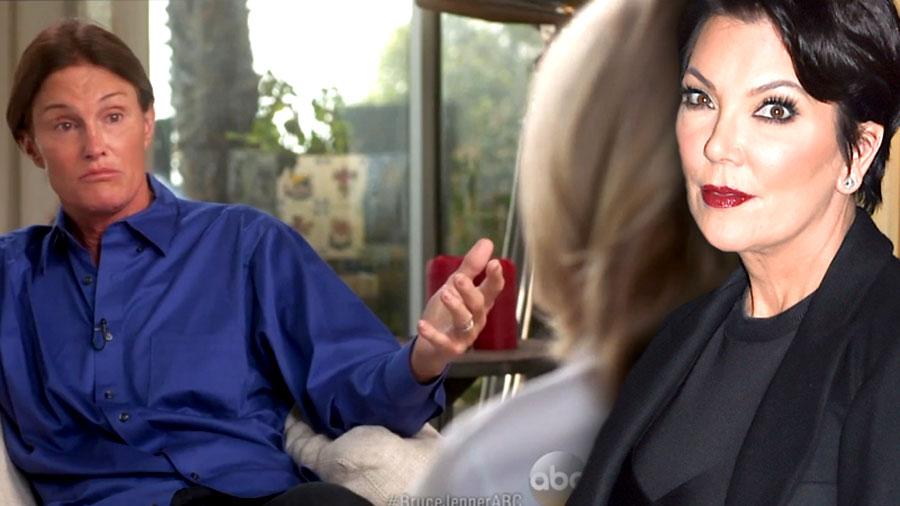 People around the world spoke out in support of Bruce Jenner after his explosive interview with Diane Sawyer last Friday night. But RadarOnline.com has learned that after the special aired, his humiliated ex-wife Kris cut off all contact with him! Why the sudden silent treatment?
"Kris called Bruce over the weekend and said it would be a nice gesture for him to issue a statement saying that he appreciated all of her love and support," an insider told Radar. "She said he owed it to her, because she is the mother of their two daughters, Kendall and Kylie."
Article continues below advertisement
"But Bruce didn't think there was a need to do that, and thought that the show spoke for itself," the source said. "This wasn't the Bruce that Kris knew."
Livid, "she cut off all contact with Bruce because she said she is disgusted by his lack of support," claimed the source.
The 59-year-old momager has been scrambling to do damage control ever since the show aired without a comment from her. She tweeted that "no one asked me to comment" on the story, and lashed out at blogger Perez Hilton for daring to ask why she didn't respond to ABC.
But by Monday, the mother of six was forced to admit that ABC did indeed reach out for comment.
"Kris does not have official representation but a message was left at her office and she was asked for fact checking," her rep told People. "Kris said she was unable to respond because she had not seen the special."
In what amounts to a word game, Kris' reps insisted that "she did not say, 'No comment.'"
Meanwhile, daughters Kendall and Kylie "remain stuck in the middle because they want to support their dad during the transition, but Kris is really hurting," the insider added.
But could a reconciliation be in sight? On Thursday Bruce was seen speeding towards Kris' home. Stay tuned.