Faking It? Kim Richards' Inner Circle 'Thinks She Lied' About Her Being Sober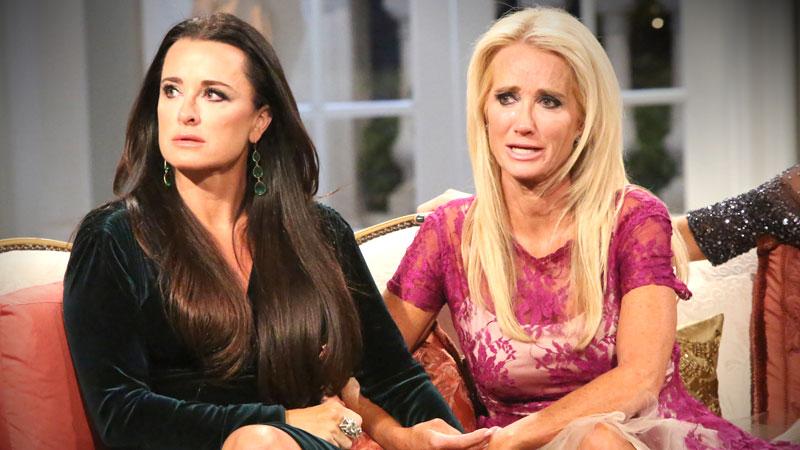 Real Housewives of Beverly Hills star Kim Richards insisted during the season finale of Bravo's hit TV show that she hadn't had a drink or a fix for three years. But after being accused countless times of faking her sobriety by co-stars Lisa Rinna, Eileen Davidson, and more, the troubled blonde has relapsed and RadarOnline.com has learned that insiders believe she's been hiding the truth.
"A lot of people think that she lied," a well-connected insider tells Radar. "She swore up and down that she was sober and blamed medications for her erratic behavior."
Article continues below advertisement
Last week, Richards was arrested at the Beverly Hills Polo Lounge after a night of pounding vodka tonics. While detained, she allegedly kicked a police officer and was subsequently charged with battery on a cop, trespassing, resisting arrest and public drunkenness.
"Although she is going to say it was an isolated incident that occurred because of the stress of her dying ex-husband and daughter's upcoming wedding, no one is going to buy her bull**it anymore," the insider says.
In an recent episode from this season's RHOBH, while Richards was in Amsterdam with the rest of her cast, a discussion about her sobriety turned into a vicious brawl when Richards accused co-stars Rinna, 51, and Eileen Davidson, 55, of spreading rumors that she was not in fact sober.
"And you two," Richards said, while pointing at the two women seated across from her. She then questions their motives by saying, "Asking 'Where have I gone to treatment? Do I have a sponsor?' You asked me if I was okay and I told you that I am fine."
Richards admitted she had taken one of cancer-stricken ex-husband Monty's cancer pain pills.
The fight ended with Rinna throwing the contents of her wine glass on Richards and shattering the glass on the table.
Click below to watch the shocking video.
Do you think that Kim Richards was lying all along about being sober when she was, in fact, intoxicated all along? Let us know your thoughts in the comments below.