Exclusive
Kim Richards' Ex Ken Blumenfeld Blames Sister Kyle's 'Out-Of-Control Criticism' For Relapse & Arrest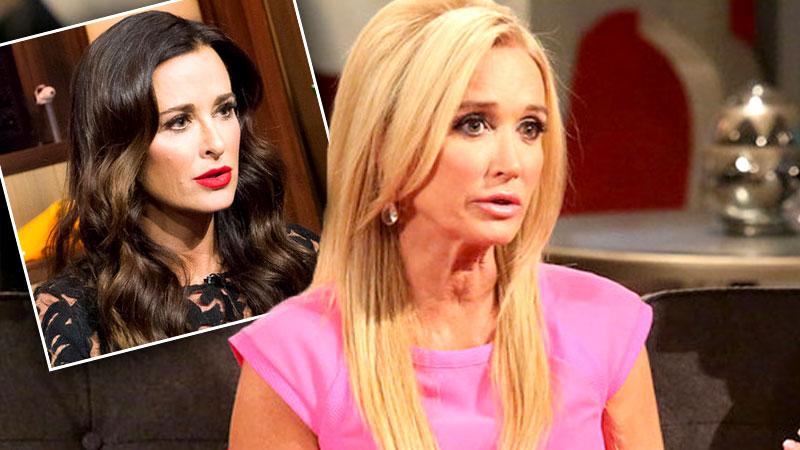 Kim Richards has taken full responsibility for her recent arrest at the Beverly Hills Hotel, admitting it wouldn't have happened if she had not been drinking. But RadarOnline.com has learned that her infamous ex-boyfriend, Ken Blumenfeld is blaming her family, including sister Kyle Richards, for her recent meltdown.
"I think her family is a huge portion of all her problems," Blumenfeld told RadarOnline.com in an exclusive interview. "It's overwhelming and horrific to be around—the out of control criticism."
Article continues below advertisement
As RadarOnline.com previously reported, Blumenfeld, 51, was arrested in 2009 for DUI, and Kyle never let him forget it.
Kyle said on national TV in 2012 that she was "never a fan" of Blumenfeld and was glad that he and Kim — then in rehab — had broken up.
"The things they did to me… they are the kind of people it's judgment of every little single thing," he said. "It's the worst possible scenario for Kim.
"I hope she moves forward, but I doubt it with all the problems with her family that are imposed on her."
"The time I spent in the public eye, it was not fun," he added. "It was a constant battle with negative press about me and all of it was lies."
Blumenfeld, who is now engaged, said that he and Kim lost touch recently after calling it quits three years ago.
When he heard she had been arrested at the Beverly Hills Hotel last week for public intoxication, however, he said he was "not surprised. She has some personal issues."
"I wish her well and hope she's happy and healthy and moving forward in a positive way," Blumenfeld said. "But I'm not in a position to help with that travel forward because I've moved on with my life."
As RadarOnline.com reported, Kim and Kyle have not spoken for weeks.
Do you think their feud contributed to her relapse? Let us know in the comments!