'The Whole Night Is My Fault': Kim Richards Makes Bombshell Drinking Confession To Dr. Phil –– Breaks Silence Over Arrest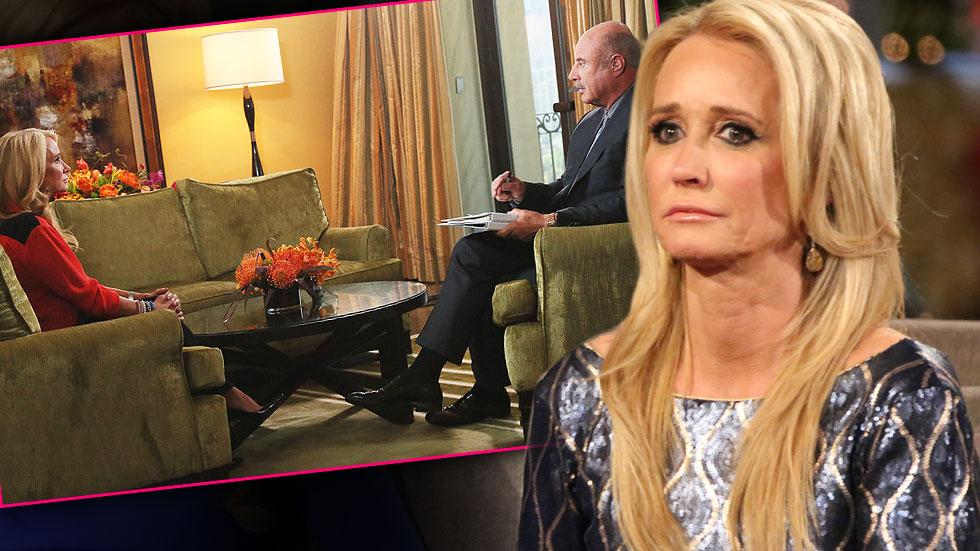 Kim Richards takes full responsibility for her recent arrest in a new Dr. Phil interview, admitting her drinking was behind the incident.
"I was angry and frightened and I was scared," the troubled 50-year-old reality star said in her first public comment since she was arrested on suspicion of being drunk in public at the Beverly Hills Hotel last Thursday.
The Real Housewives of Beverly Hills star continued, "I knew what I had done -- the whole night is my fault -- none of this would have happened if I didn't drink."
Article continues below advertisement
As RadarOnline.com previously reported, Richards would not leave a restaurant at the establishment April 16, and lockers herself into a restroom at the iconic Tinseltown landmark.
Police said she kicked one of the officers on the scene; she was subsequently booked in connection with battery on an officer, public intoxication, resisting and trespassing, and was released from custody after nearly nine hours behind bars.
As result of the skirmish, Bravo producers are discussing a potential sobriety clause to be tacked onto the embattled star's contract.
Producers "do not want to get rid of Kim on the show because she does so amazing for ratings," a source told Radar, "but they also think that keeping her on the air is not conducive to her well-being.
"The higher-ups do not want to be held responsible if something tragic happens to her."
The Dr. Phil interview airs April 28.