Exclusive
Reality's New Rules! 'RHOBH' Producers Consider Adding 'Sobriety Clause' To Kim Richards' Contract After Arrest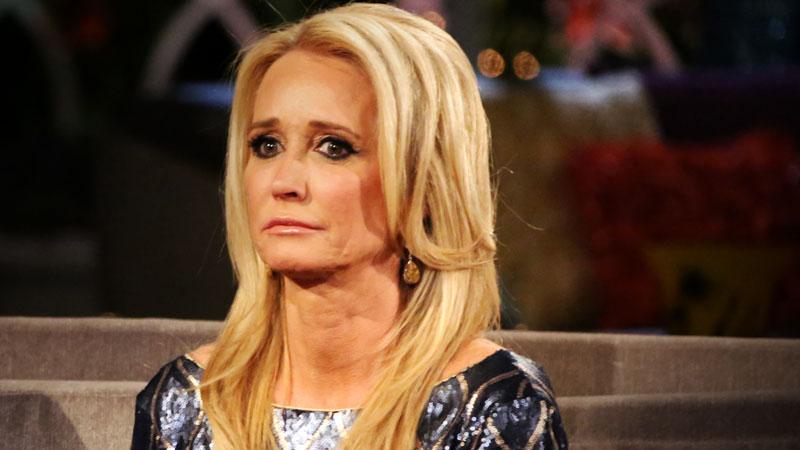 Kim Richards has sat in silence since her very public arrest while on a rampage at the Beverly Hills Polo Lounge on Wednesday night. But behind-the-scenes, RadarOnline.com has exclusively learned, producers of the reality star's hit TV show are spinning over what to make of the incident.
As RadarOnline.com previously reported, the executives of RHOBH called an emergency meeting after finding out that the 50-year-old troubled star had gotten arrested while causing a scene at the iconic landmark and allegedly kicked a police officer while detained.
Article continues below advertisement
"During the meeting with the producers of the show yesterday they decided that they would possibly like to implement a sobriety clause into Kim Richard's contract," the insider says.
Although the source claims that the "details are still being worked out," a few things are clear.
"They do not want to get rid of Kim on the show because she does so amazing for ratings, but they also think that keeping her on the air is not conducive to her well-being," says source.
"The fame that this show has brought her has seemed to actually make her alcoholism worse instead of better because whenever you throw a lot of money and fame at someone who is already struggling with addiction issues, the situation can become incredibly volatile, as it has in her case."
Richards has been open about her struggles to stay clean and sober and the show has focused many episodes on her battle to overcome addiction.
However, the insider tells RadarOnline.com, "The higher-ups do not want to be held responsible if something tragic happens to her."
Do you think that they RHOBH bosses should implement a sobriety clause into Kim Richards contract? Tell us your thoughts in the comments below.