Khloe Kardashian Slams Jamie Foxx For 'Mean' Bruce Jenner Sex Change Jokes: 'It's A Low Blow'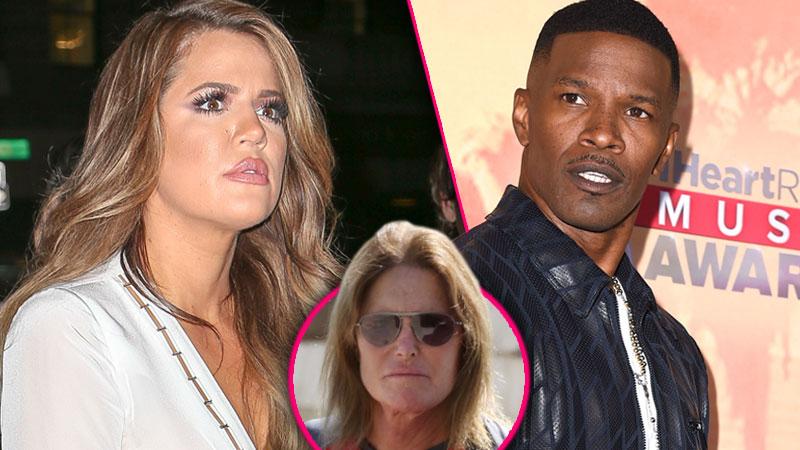 Khloe Kardashian had some choice words for Jamie Foxx after his rude jokes about Bruce Jenner's sex change, slamming the actor and calling his comments a "low blow."
As RadarOnline.com reported, the 65-year-old former Olympian's children have rallied around him following Foxx's rude comments about his transition at the iHeartRadio Music Awards. Now Kardashian is the first to speak out publicly.
Kardashian, 30 told THE INSIDER's Michael Yo, "I just think it's a low blow. I think it's very mean. I wish him all the best. It is what it is."
Article continues below advertisement
What's more, Kardashian continued, "I know Jamie, so I think that's also why that's a really low blow."
The reality star took another dig at Foxx, an Oscar winner, saying, "But hey, guess that's what he felt the need to do for a little press."
As RadarOnline.com previously reported, the family wanted Foxx to apologize for obnoxious comments like "I'm just busting your balls. While I still can."
"Everyone in the Kardashian and Jenner clan are demanding that he apologize publicly and privately to Bruce stat and if he doesn't, he is going to get the serious wrath of Bruce's girls, who are not okay with this," a source previously told RadarOnline.com.
But the Keeping Up With the Kardashians star told Yo that such drama is par for the course for the reality TV family.
"I feel like this is our life and we signed up for it…When things are good you definitely want to talk about it and have everybody know about everything that's great and when it's bad you have to pull back a little," she explained. "It comes with the territory. Not everything is butterflies and bunnies. Sometimes you get some rain, but it's okay."
Tune into The Insider tomorrow evening, April 3, 2015, and check local listings for details.
Check out what the rest of the Kardashians are saying on Twitter.
​