Khloe Kardashian Fights Slurring & Bedraggled Scott Disick Over His Hard-Partying — He's 'Not Really Slowing Down'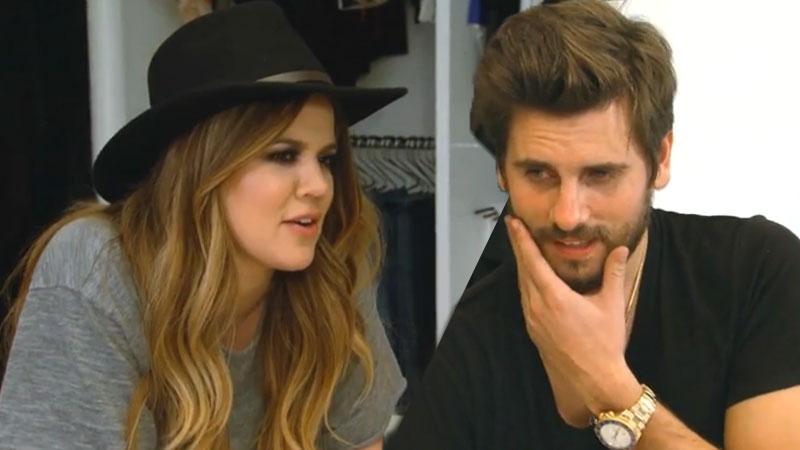 "He's just not really slowing down,"Khloe Kardashian tells her sister Kourtney during a phone call to update her on Scott Disick's bad behavior in a disturbing new clip from Keeping Up With the Kardashians.
Suddenly, the troubled reality star shows up in the middle of the call.
"I though you were going to lie down, Scott,"snipes Khloe.
But Scott has other things on his mind. "Can I come home,"he begs Kourtney on the speakerphone call.
Article continues below advertisement
Kourtney tells Scott — who has dark bags under his eyes and is heavily slurring his speech — he cannot "in that state of mind."
Khloe ends up shoving Scott and he whines to her he's "done"and "going home."
"Shut up! You f***king a**hole,"commands Khloe during the tense showdown.
WATCH: WATCH THE DISTURBING SCENE