A New Beginning? Phaedra Parks Apologizes To Kenya Moore: 'Ready To Move Forward'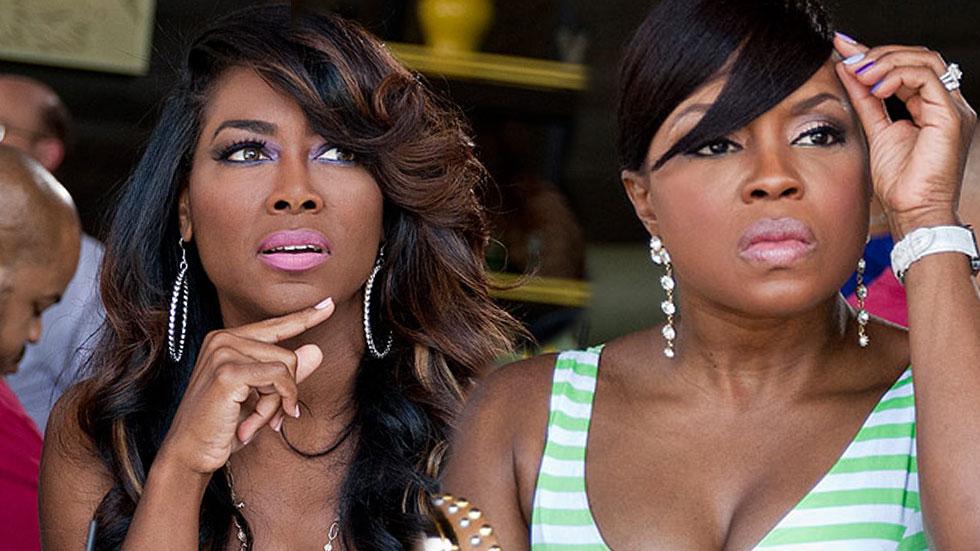 With a husband in jail and divorce on the horizon, Phaedra Parks does not need any more drama in her life. And so, The Real Housewives of Atlanta star decided it was time to apologize to former frenemy Kenya Moore. RadarOnline.com has a sneak peek of their upcoming reconciliation.
"I just want you to talk and tell me how you feel, what you want to say to me that you haven't been able to say," Moore tells Parks in a preview for the upcoming episode of RHOA.
Article continues below advertisement
Parks is on board to discuss their problems during their sit-down.
"You have asked for a lot of one-on-one conversations, but I was in a place of being angry," she said. "I was very hurt by what had transpired because really when we first met, we were working on a friendship."
Then their so-called "friendship" headed south.
"When all this crazy stuff started happening, I was hurt," Parks says. "I mean, and you know, hurt people do things to hurt others sometimes."
But now, Parks is ready to let the past be the past.
"At the end of the day, I can't change the past," she says. "I can only move forward, and I'm ready to move forward."
So, Parks tells Moore that she wants to start over.
"Hopefully this is our new door," she says.
Watch their heartfelt chat here: