Kenya Moore Claims NeNe Leakes Is Secretly Behind Every 'RHOA' Feud, 'Ruined Every Friendship'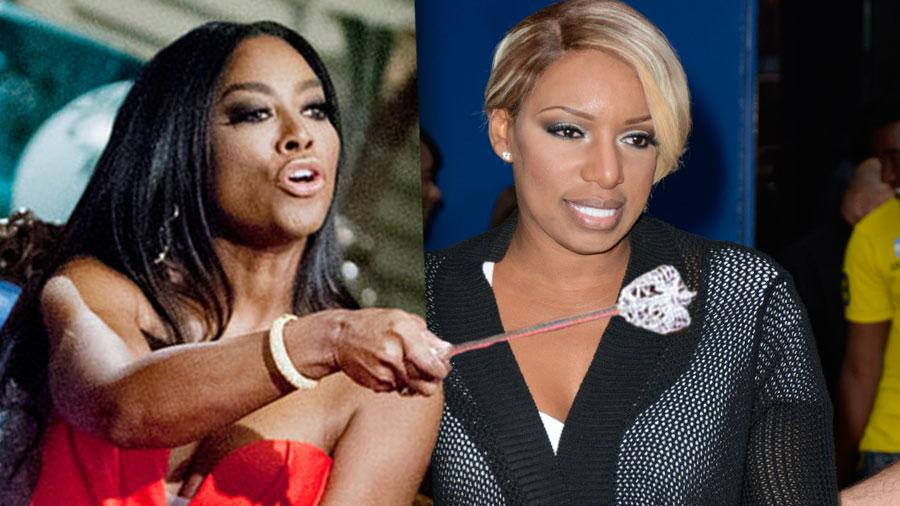 NeNe Leakes is The Real Housewives of Atlanta's highest-paid cast member, and Kenya Moore says she's been earning her paycheck by sparking feuds between the other women!
"Historically speaking, NeNe has been the common denominator when it comes to dissension amongst us," Moore wrote in her new Bravo blog. "She has also ruined every single friendship she has had dating back to Kim, Sheree, Marlo, Cynthia, and myself (to name a few). Sorry, I forgot -- now she claims we were never friends... Dust!"
Article continues below advertisement
Leakes claims she's above petty drama, and even schemed to get her co-stars to counseling in a recent episode. But even that seemingly well-intentioned decision had an element of nastiness: She didn't invite Moore, with whom she's been fighting all season.
"I thought it was a joke coming from her," Moore wrote on her Bravo blog about the counseling session. "I was particularly offended when I wasn't invited but somehow blamed for having the most issues with the women. Nice try NoNo!"
The Real Housewives of Atlanta airs Sunday at 8/7c on Bravo.