'I Want My Answers'! Kendra Admits To 'Trouble Forgiving' Hank After Cheating Scandal Broke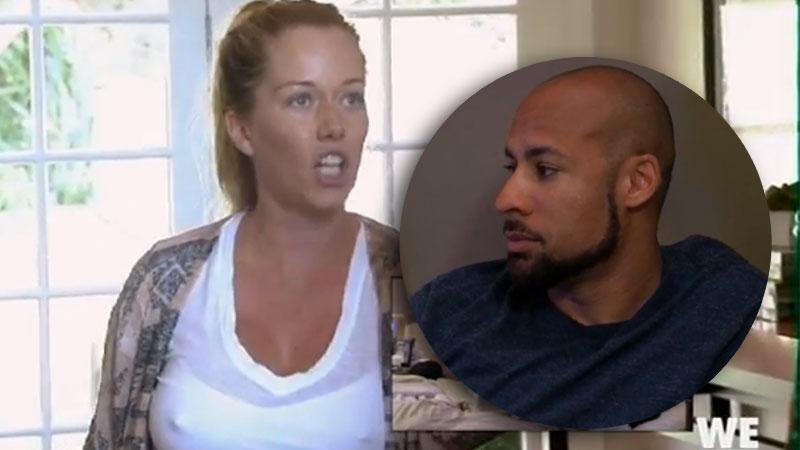 Nearly a year after Hank Baskett cheated on Kendra Wilkinson with transsexual model Ava Sabrina London, Wilkinson can finally admit that she had "no idea what forgiveness even meant" after the scandal broke.
In a recent episode of Watch It with Kendra and Hank — the spin-off to Kendra On Top — the former Playboy playmate is forced to relive the troubling aftermath of her husband's infidelity.
"I don't want him gone. I want my answers. Every human being deserves closure," the 29-year-old reality star confesses to her therapist.
Article continues below advertisement
Watching the dramatic situation unfold while lying in bed with Baskett, 32, Wilkinson says to her husband, with whom she has tentatively reconciled, "I had just had a baby. I was crazy. I was hormonal. I didn't know what the f**k was going on."
Wilkinson adds, "I am angry and I am frustrated and I have every right to be."
WatchIt with Kendra and Hank airs Fridays (9 p.m. ET) on WE tv.
Click on the video below to watch Wilkinson work through her pain.
Do you think that Kendra Wilkinson should have forgiven her husband for cheating on her? Let us know your thoughts in the comments below.