Jill Duggar Criticized For Holding Israel 'Dangerously' In Baby Sling After Midwifery Training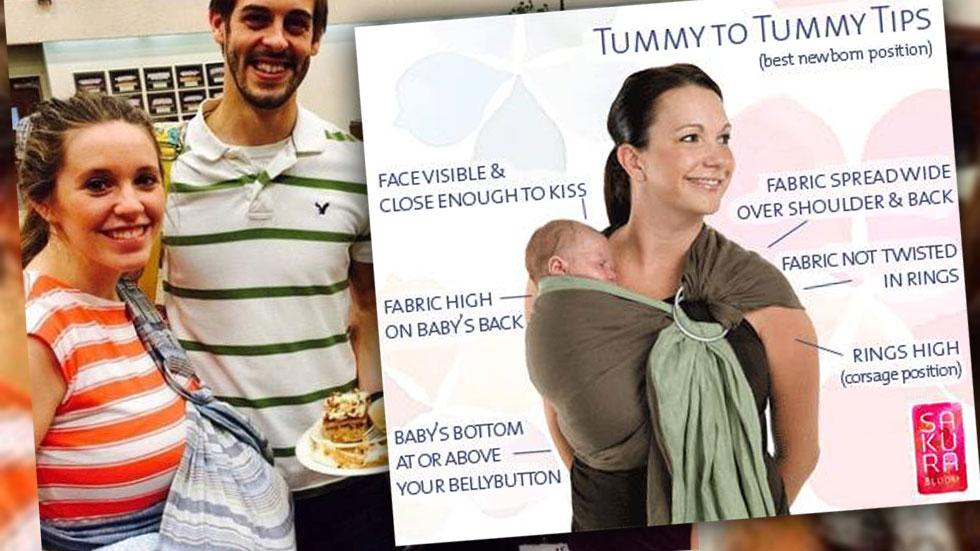 Mommy fail!
Jill Duggar – trained in midwifery and an expert caregiver thanks to her large family – seems to have forgotten some important lessons in motherhood as she carries little Israel "incorrectly" in a baby sling.
According to Facebook page Duggar Family News: Life Is Not All Pickles And Hairspray, who graciously alerted RadarOnline.com to the situation, Jill could use some pointers on her sling technique.
Article continues below advertisement
The page posted a series of photos showing Jill holding Israel horizontally in a baby sling. The image soon sent commenters into a frenzy, who criticized the 23-year-old for her poor form:
"You would think after having 82 siblings and being a midwife she would know how to use a sling properly," one commenter wrote.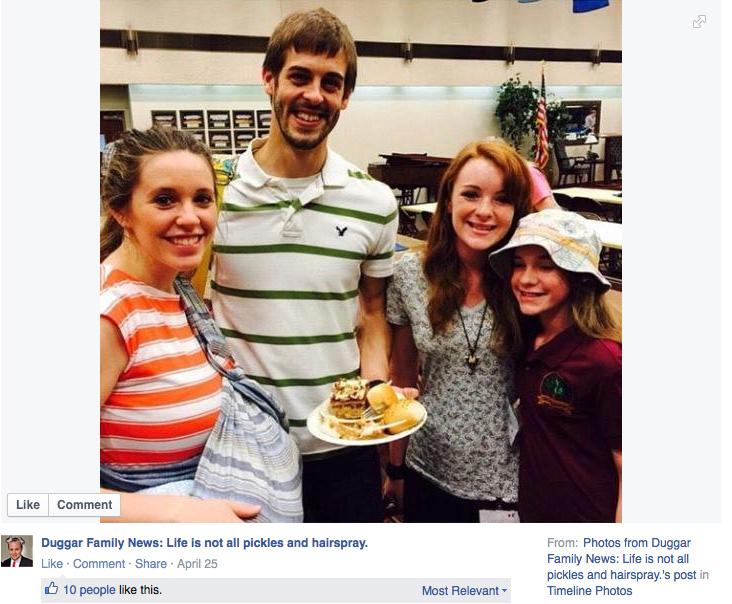 "She needs to raise that sling up about a foot, he's supposed to be laying across her chest, not her waist," another commenter suggested. "The problem is that the baby is horizontal in the carrier, potentially collapsing its airway – like laying in a hammock. The baby is also far too low in the carrier, which is bad for her c-sec incision, and dangerous for baby (too low = too difficult for mama to monitor breathing)."
Yikes! That's some real scrutiny from Facebook users who seem to know their stuff.
Luckily, a few Duggar fans came to Jill's defense, suggesting that the young mother could simply be holding Israel in a nursing position. Those possibilities were quickly shot down by other comments, however.
https://instagram.com/p/1wNyAULs4z/?taken-by=jillmdillard
The good news is, little Izzy is still safe and sound and in plenty of Duggar Instagram snaps.Hopefully Jill gets the message and gets her sling technique in check!
Do you think Jill is endangering baby Israel? Let us know in the comments below!