Exclusive
Did Jill Duggar Get A C-Section? Fans Speculate After Reality Star Gives Birth In Hospital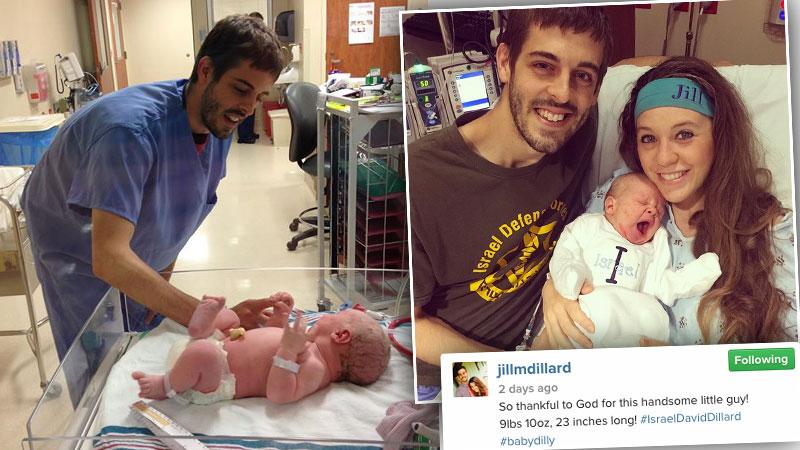 Just hours after delivering her son Israel, Jill Duggar admitted to fans in a video update that "not everything went as expected" with the baby's arrival.
Indeed, as RadarOnline.com previously reported, the 23-year-old 19 Kids And Counting star and her husband Derick Dillard, 25, were planning to welcome their little guy with a home birth.
But as evident by Jill's johnny and medical bracelet in the family of three's debut Instagram photo, Israel was born in a hospital on the evening of April 6.
Article continues below advertisement
https://instagram.com/p/1L6UHMLs-k/?taken-by=jillmdillard
Fans quickly began to speculate that Jill had undergone a cesarean section during her unplanned hospital visit.
"I'm going to guess he was a c-section by his nicely shaped head," one speculated.
Others cited a Facebook photo of Dillard donning scrubs as evidence of the cesarean.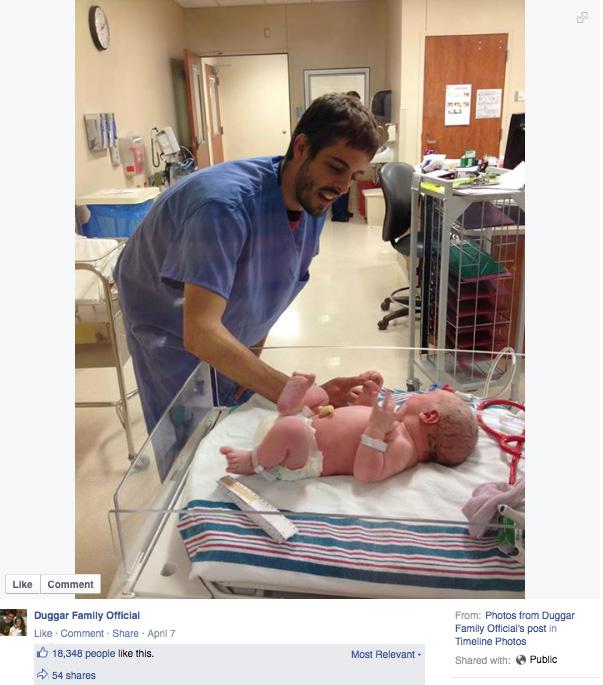 "I've never known the fathers to wear scrubs during a vaginal birth," commented a blogger.
The true story will be revealed on the May 5 episode of the family's TLC reality show, which will air the birth for inquiring fans.