Jessa Duggar 'Hoping For Triplets' With 'Sweet' Hubby Ben Seewald, Says He Waits On Her 'Hand & Foot'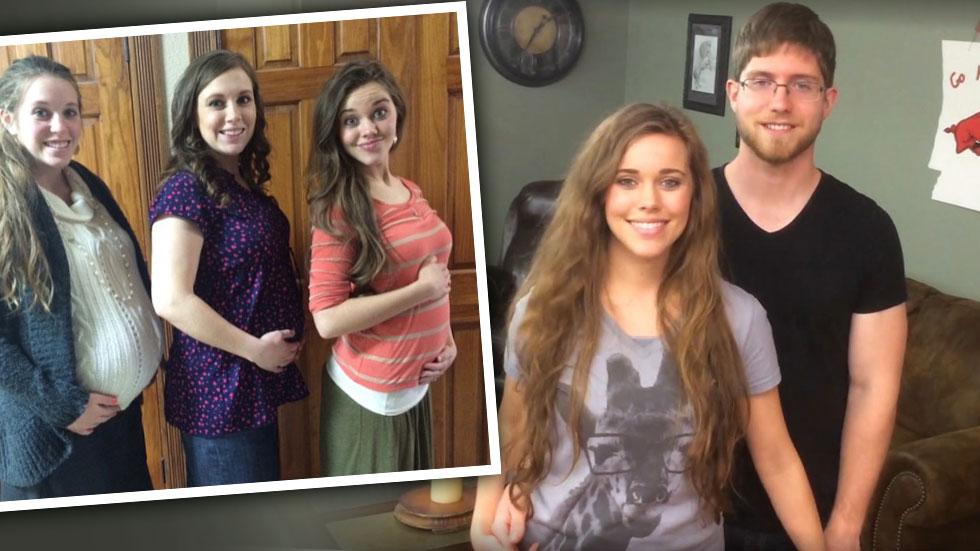 Jessa Duggar is ready for her own set of 19 kids (and counting)! The soon to be mother confessed that she's hoping for triplets with hubby Ben Seewald.
Jessa and Ben first announced the big news on Tuesday, sharing the due date of Nov. 1 for their first little one.
The devout mom-to-be said she's "feeling pretty good," albeit coping with bouts of morning sickness, which have been "different every day."
Article continues below advertisement
In a recent interview with People Magazine even admits that she's "hoping it's triplets because I have been eating so much!"
"During the stages of morning sickness, keeping something in my stomach kept me from being sick," she told the magazine. "If I kept something in my stomach, I would be way less nauseous."
But the 23-year-old also plans to maintain a healthy diet throughout her pregnancy.
"I'm thinking about everything that goes into my mouth," she shares.
While she hasn't had any "super-serious food cravings" yet, she does confess that she's had to cut pickles – a Duggar family favorite – and dairy from her diet.
As for Ben, he's an all-star dad already, according Jessa.
Though morning sickness hasn't been easy, Jessa gushes that "Ben has been so sweet – 'How can I help you? What can I get you to snack on?' ... He's so sweet. Always waiting on me hand and foot."