Exclusive
Trapped In A Lie: Bruce Jenner Still Living As A Man In Public Because He Fears Backlash — His Double Life Exposed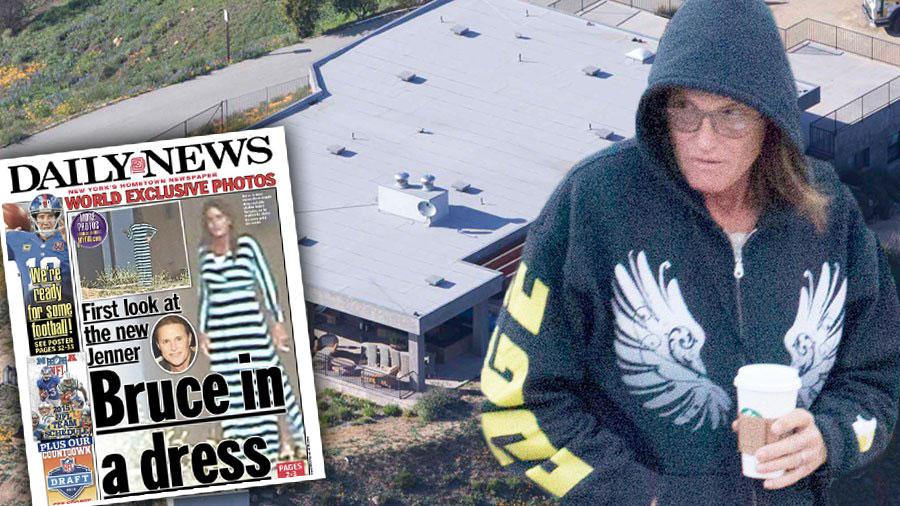 Bruce Jenner has been wearing women's clothes at home for weeks now, and even has new breast implants to fill them out. But in public, he's still wearing items from his old masculine wardrobe, and RadarOnline.com has learned the reality star isn't ready to go public with his new look because he fears backlash from fans.
​As Bruce's blockbuster interview with Diane Sawyer on Friday night approaches, "He has been getting very nervous because he is afraid of backlash from his fans," an insider told RadarOnline.com.
Article continues below advertisement
"Bruce has been wearing women's clothes and lingerie at home almost full-time now, with sons Brandon and Brody visiting and not having any problem with their dad's changing appearance."
In fact, as RadarOnline.com reported, he was photographed wearing a long striped dress on his balcony this week. Bruce may sue the photographer and/or the paper that published them, the New York Daily News.
But the few times that Bruce has , he has been spotted wearing his usual outfit staples of jeans, golf shirts, and long sleeved jackets or sweatshirts.
The source explained, "This is a very, very confusing time for Bruce, and he has been living two lives. Bruce just doesn't think the world is ready to see him wearing the women's silk shirts that he prefers to wear."
On Sunday, Bruce was spotted riding his motorcycle through the Santa Monica mountains in a black sweatshirt, but the outline of a .
Meanwhile, ABC News has released an all-new promo clip from his upcoming sit-down with Diane Sawyer, in which the former Olympian speaks about for the very first time.
Despite the drastic moves he's made in recent months, Jenner maintains that his family members are "the only ones I'm concerned with" at the moment.
"I can't let myself hurt them," the TV dad explains in the teaser clip.
But therein , according to the source.
Even though his sons support Bruce's transition to becoming a woman, "His ex-wife, Kris, and youngest daughter, Kylie have been openly opposed to it, and now he doesn't know what the world will think. It's been such a juggling act for Bruce to try and keep everyone happy."