Shocking Coincidence! 'Married With Children' Joked About Feminine Bruce Jenner -- In 1996!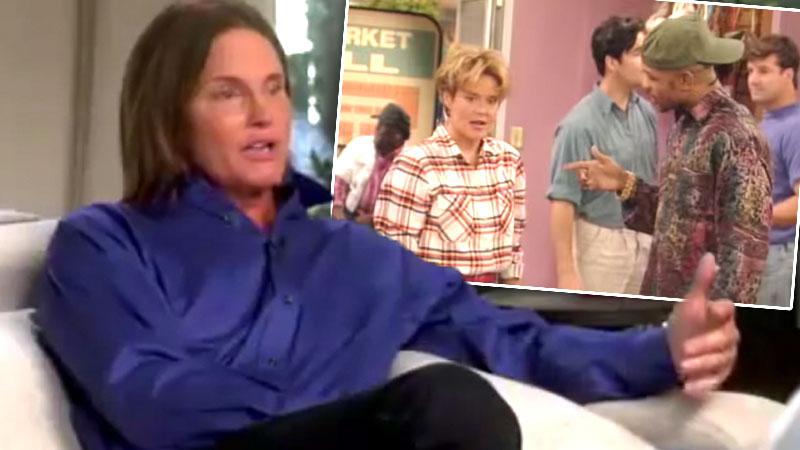 A 1996 episode of Married with Children included a jab at Bruce Jenner's feminine side, 19 years before he went public with his transition.
In a scene from the show's episode "Torch Song Duet," which originally aired May 19, 1996 -- when Kendall was an infant and, a year before Kylie was even born -- their father was the butt of a joke aimed at the show's neighbor character Marcy, played by Amanda Bearse.
Article continues below advertisement
In the scene, two men walk up to Marcy -- who had short hair and wore a flannel shirt in the scene -- and asked her, "Aren't you Bruce Jenner?"
Watch the video on RadarOnline.com
Also noteworthy to this story is that of the actress Bearse, who revealed she was openly gay in 1993. Her co-star Ed O'Neill, who she had a tense relationship with, told the Archive of American Television in a 2013 interview that he felt she "became more masculine" during the show's 11-year run.
"I have to say that when she started out -- she was gay, of course, she was gay a long time -- she was more or less the female in the couple. You know, she was very, very feminine. And cute.
Watch the video on RadarOnline.com
"As it progressed, a change took place where she, then, was the more masculine of the two," he said. "You know she had several relationships over that time. And that became kind of interesting because then as she became more masculine, she became a little more snarky, you know, she could grow a tooth, as we used to say."