Exclusive
Almost Show Time! Bruce Jenner 'Accelerates Plans' For 'Big Reveal' As Transgender Woman Following Recent Boob Job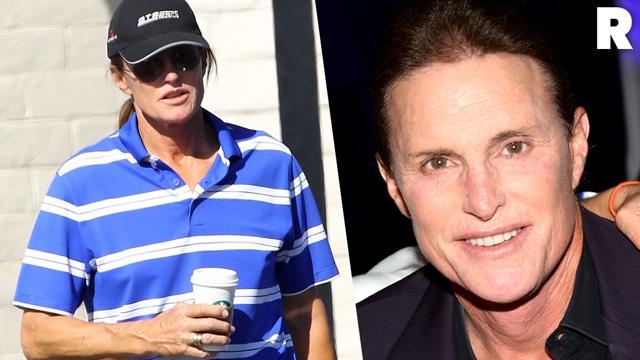 Bruce Jenner is now in the late stages of transitioning into a woman and, and though the 65-year-old Keeping up with the Kardashians patriarch has been in hiding since undergoing a recent breast enlargement procedure, a source close to the family reveals that he has pushed up plans to make his big debut as a woman!
"The revelation that Bruce had a boob job has now accelerated plans for his big reveal," a Kardashian family insider says.
Article continues below advertisement
Although Jenner is still recovering from the painful operation, which brought his already noticeable man-boobs into "solid C-cup" breasts, according to a source, the fact that he has gone under the knife one more time in his quest to become a woman is a clear indication that the time is getting near.
"Bruce just wants to be comfortable and he wants to look like a passable transgender woman before sharing the new him with the world," says the source.
"He is really looking forward to this and was sure that he did not want to do the big reveal in steps, publicly, but rather all at once."
Jenner has undergone several procedures already, which have included shaving his Adam's apple, as well as getting a nose job to feminize his appearance. He has also been taking hormones, which helped to soften his appearance and have aided in the enlargement of his breasts.
Article continues below advertisement
The final step, as RadarOnline.com reported, is gender reassignment surgery, which will be taking place within the next couple of months, as sources have said in "either May or June."
Throughout the process, which will be airing on a docu-series after his big debut, Jenner has had the support of his children Kendall, Kylie, Brody, Brandon and Burt Jenner, as well as Kim, Khloe, Kourtney and Rob Kardashian, who he became father to while married to momager Kris Jenner for 23 years.
"His family just wants him to make the big debut so it takes the intense scrutiny off of him," the source tells RadarOnline.com.
Do you think that Bruce Jenner will be passable as a woman? Let us know your thoughts in the comments below.