Exclusive
Bristol's Brawler! Sarah Palin's Future Son-In-Law Caught In A Bloody Booze-Fueled Fight — See The Shocking Photos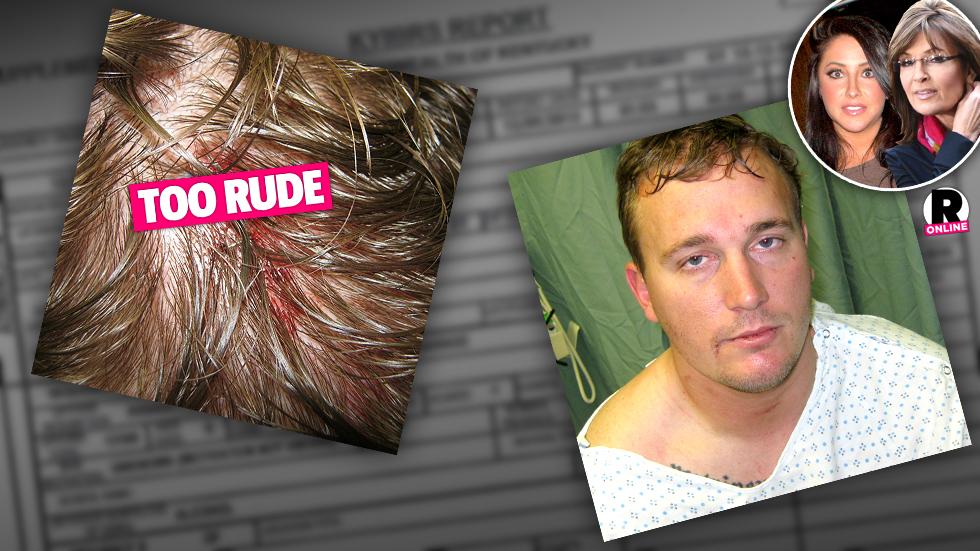 Bristol Palin has a lot more in common with her fiancé than just her conservative political views: They both have found themselves entangled in a wild brawl! Sarah Palin's daughter infamously threw a few punches at a party in Alaska last summer, and now, RadarOnline.com has learned, her fiancé Dakota Meyer was caught in a bloody scuffle that included an alleged gun and punching a girl!
According to a new report in The National ENQUIRER, the Medal of Honor recipient got into a fight at a Kentucky party in December 2012 that left him with a nasty gash to the head — and a partygoer arrested for the assault.
Article continues below advertisement
According to the report from Kentucky State Police obtained by The ENQUIRER, Meyer said he was leaving a party when he claims a female friend was "getting assaulted" by another girl. In trying to protect her, he claimed, he was knocked to the ground and "kicked in the head."
Witness statements about the violence varied, with some alleging Meyer was punched by another female, and some saying the person who kicked him was an 18-year-old named Kanissa'ai Thompson.
The friend Meyer was allegedly trying to rescue, Sierra Wilkerson, said a girl punched her in the face and when she punched back four girls grabbed her. It was only when she escaped that she saw Meyer on the ground.
About five of Meyer's friends said they didn't see his alleged kicker, and the decorated soldier – who admitted to police he had been drinking alcohol – was also unable to ID his attacker, per the report.
Article continues below advertisement
But two of his friends picked Thompson out of a lineup. And when a warrant was issued for Thompson's arrest, he denied any part in the brutal attack.
In fact, Kanissa'ai told police the fight broke out only after Meyer was trying to talk to a girl who had a boyfriend. He also claimed Meyer hit his sister, who was fighting with the girlfriend of Meyer's brother!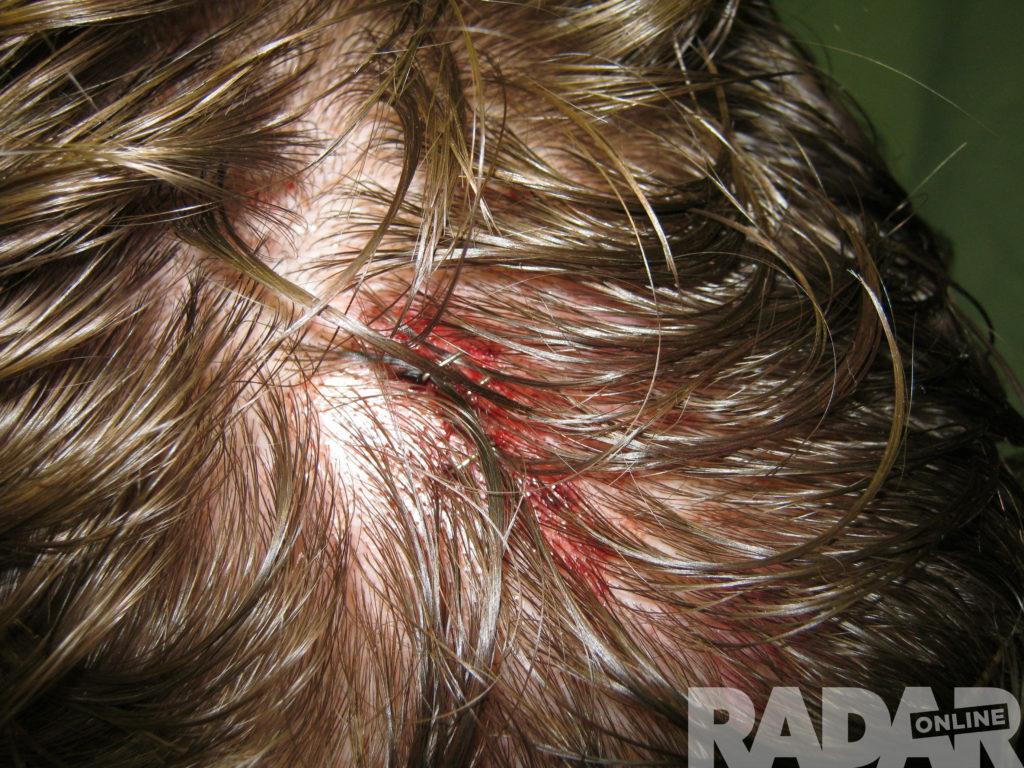 Thompson said he saw the 26-year-old Marine "punch" his sister and when he pulled Meyer off, the decorated soldier brandished gun and held it to his side, according to the report.
"We were all at a party we were leaving and couple fights broke out," Thompson told The ENQUIRER, adding that as the designated driver he was sober. "We were getting all them and putting them in the car and there's this girl who got into a fight with one of our friends. Dakota was trying to break it up, he was drunk, he punched her and she hit the ground and he was on the ground on top of the girl.
Article continues below advertisement
"My sister pulled him up and he turned around and punched her," he added. "And she knocked him out. When he got up and reached around his back he pulled out a gun and I was less than five feet from him.
"I grabbed my sister and pulled her and all his friends jumped up on him so he didn't shoot anyone."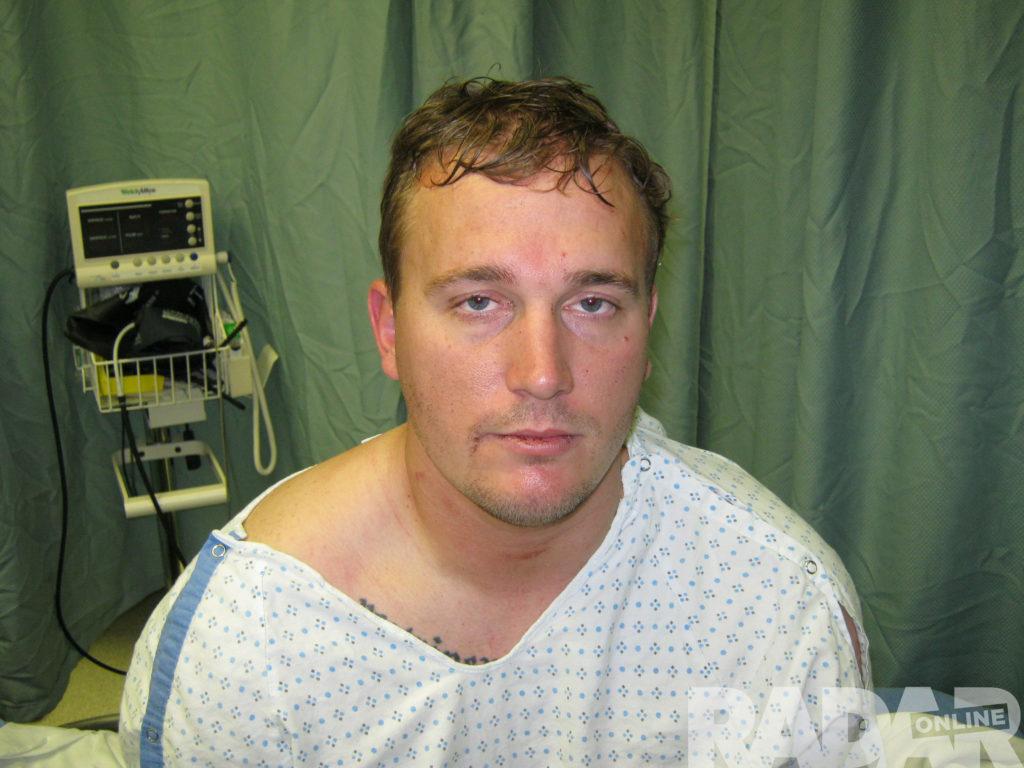 In the interview with The ENQUIRER, Thompson claimed Meyer, who got engaged to Bristol after a brief courtship in March, used the serious charges against him to make a statement of his own.
"I can remember clear as day he told me he would drop the charges pressed against me, but the catch is I have to go to the Marines," Thompson said.
"I told him if I had to go to the military not because I wanted to, but because I was forced to, I would rather take my charge and deal with it and fight it in court."
"My goal was to go to military out of high school," he added. "I worked on the farm all my life and he gave me an opportunity, but I wasn't going to take an opportunity that was under him."
Article continues below advertisement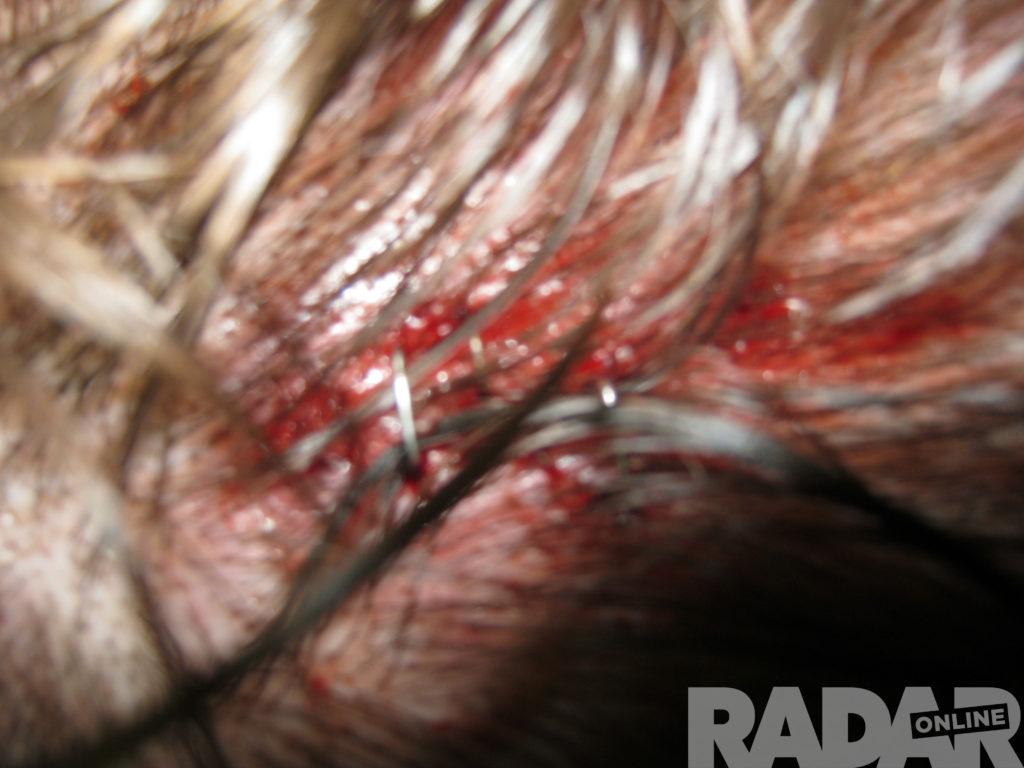 Thompson claimed that according to the warrant he wasn't supposed to talk to Meyer, but Bristol's future husband called him anyway.
"He said he didn't press charges on me and he said witnesses only said it was me," he said.
"He admitted he knew I didn't touch him, but his friend said I did," he said of Meyer's overnight hospitalization for injuries that included three staples in his head and a concussion.
"I'm a poor black man in Columbia, Kentucky and he's Dakota."
Thompson said when Meyer offered him the get out of jail free pass, he was "furious."
"I felt like he was trying to take anything and everything I had," he said. "I think I was taken advantage of and he didn't want to know a girl beat him up."
Since Thompson, now 21, pleaded guilty to 4th degree assault and got two years probation, he admits it's been difficult to find a job because of his record.
"I would have called him a friend before the incident happened," he added, still maintaining his innocence. "I feel like what he did was very wrong. He knows that I didn't do it."
"I think he's a punk and liar because if he was any kind of a man he'd own up to it and take his fault," he continued of the war hero," he added.
"If you can take all the praise, you can take the fault. It goes both ways. I don't think it was honorable."