Exclusive
Weighty Issue: Bethenny Frankel's Ex Jason Hoppy Fears Her Focus On Staying Thin Could Harm Daughter Bryn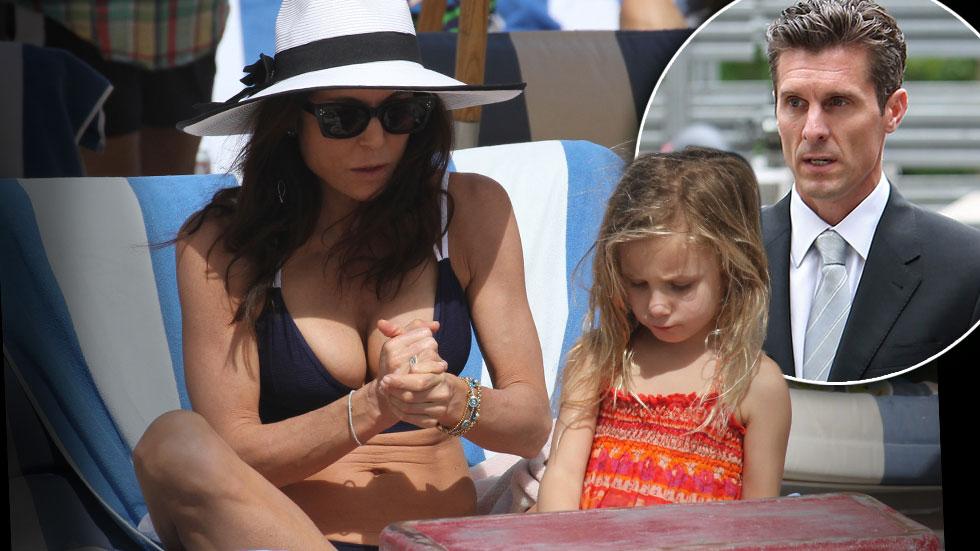 Bethenny Frankel has built an empire on being a skinny girl, but now RadarOnline.com has learned that her ex, Jason Hoppy, is increasingly concerned about how her focus on diet and weight loss could affect their daughter!
The bitter divorce proceedings are continuing to drag out in court, and recently, Hoppy has begun is "voicing concerns, about Bethenny's weight and obsession with being skinny and how it could effect their daughter, Bryn," an insider told Radar.
Article continues below advertisement
"Bethenny is meticulous about the food that Bryn eats, and typically prepares it herself," the source claimed. "Always organic and extremely nutritious, her diet does not include any junk food."
"Jason is a bit more relaxedabout what Bryn eats, and does enjoy taking her to McDonald's for a Happy Meal once in a while," the source said. "His approach is everything in moderation."
"The biggest concern Jason has is that Bethenny's entire brand is built around being skinny, and it's going to be impossible to shield Bryn from that. He just wants to make sure that Bryn's self esteem isn't focused entirely on looks."
The couple's ongoing divorce drama was front and center on Tuesday night's premiere episode of RHONY, when the failed talk show host was seen venting about being "the wealthiest homeless person in Manhattan."
"I've gone through a very public divorce and my old apartment in Tribeca is currently occupied," she explained. "I have a daughter and I need to have a home that is ours."
When Luann de Lesseps asked if Frankel was friendly with her estranged husband, the mother-of-one responded, "I had fantasies of it being that way — if you caught me eight months ago, I was afraid, and fragile, and a nervous wreck … I'm still in a cr***y position."
But accord the source, that's only one side of the story.
"Jason would love to have a friendly relationship with Bethenny," the source said. "Co-parenting Bryn together would be ideal, and the best thing for her. However, Bethenny just can't let go of her anger towards Jason."