Exclusive
Andrea Yates' Ex-Husband Rusty Remembers Kids 14 Years After Horrific Murders: 'I'm Not Going To Let These Events Steal That Joy'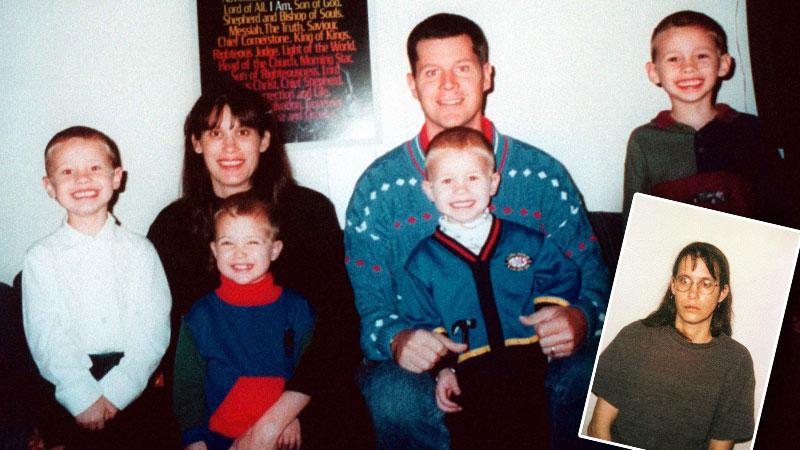 It's been 14 years since mentally ill mom Andrea Yates drowned all five of her children in the bathtub of her suburban Texas home. And now, the infamous woman's ex-husband, Rusty, is speaking to Oprah Winfrey about life long after the unspeakable murders.
In RadarOnline.com's exclusive preview clip of his upcoming appearance on OWN's Where Are They Now?, Rusty, now 50, talks honestly about coping with his grief and honoring happy memories of his late children: Noah, 7, John, 5, Paul, 3, Luke, 2, and Mary, 6 months.
Article continues below advertisement
"When you're first grieving and you see you know, something that reminds you, and it reminds you off that loss, and it's real easy to get caught up in like oh, how they suffered or the fact that they're gone," he tells Winfrey in the clip.
"You know, and what I've tried to do was say, 'I'm not going let these events steal that joy,' the joy that we had for those seven years, and so I try to remember, replace that memory with something more positive and remember oh, that's the time we played together, that was a lot of fun."
For her unspeakable acts, Andrea— who was found not guilty by reason of insanity— will spend the rest of her life in a state hospital for psychiatric treatment. But after divorcing his former wife in 2005, Rusty managed to move on with his life.
He remarried Laura Arnold in 2006, and soon after welcomed son Mark, now 7.
"I think that, that having Mark…has been amazing because it's provided a lot of restoration for me," he said in 2008.
For the full interview, watch Where Are They Now? on OWN April 25 at 9 pm est, and don't miss Radar's video below.