Kanye Dissed! Singer Tank Tells Kanye West To 'Grow Up' For Tweeting Nudes Of Wife Kim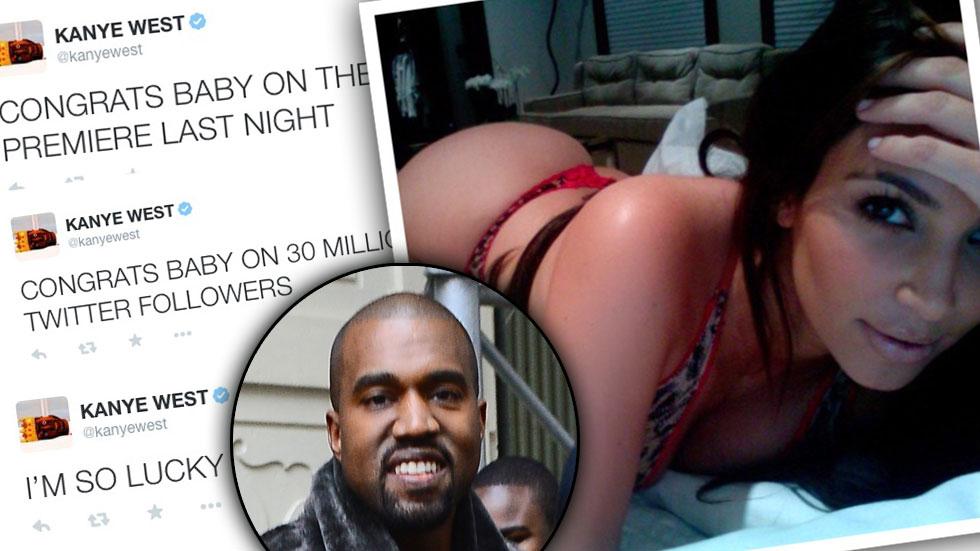 Kanye West has always been openly proud of wifey Kim Kardashian and – especially – her assets, but he shouldn't be sharing it with the world of social media.
At least according to R&B singer Tank.
The songwriter/producer sat down with Have a Seat Radio podcast on Monday and talked about West during a segment of the show in which guests are asked to criticize artists by telling them to "take a seat."
Tank's victim of choice: Yeezus, of course.
Article continues below advertisement
"I just want to know: How many pictures of Kim are we going to put out there with barely no clothes on?" he shared, adding: "At a certain point, we have to grow up and we have to be examples to your children. Let's stop putting this married woman's assets all over the place."
Most recently, Kanye posted a slew of nude Kim photos to his Twitter followers, praising his beautiful bride for her accomplishments, including the Keeping Up With The Kardashians season 10 premiere.
Tank has an impressive resume of artists including Beyoncé, Jamie Foxx, and Chris Brown. And though he appreciates Kanye's artistry and music, his opinion of the rapper's treatment of his wife on social media was another story.
"As a man, when I get married, I'm not putting my woman's assets out on the blogs for people," he continued. "That is mine."
Wonder what Mr. West will have to say about that!
Do you think Kanye West was acting inappropriately when he shared those photos of Kim? Sound off in the comments below!