The People Have Spoken! 60,000-Plus Sign Petition To Axe Kanye West From Music Festival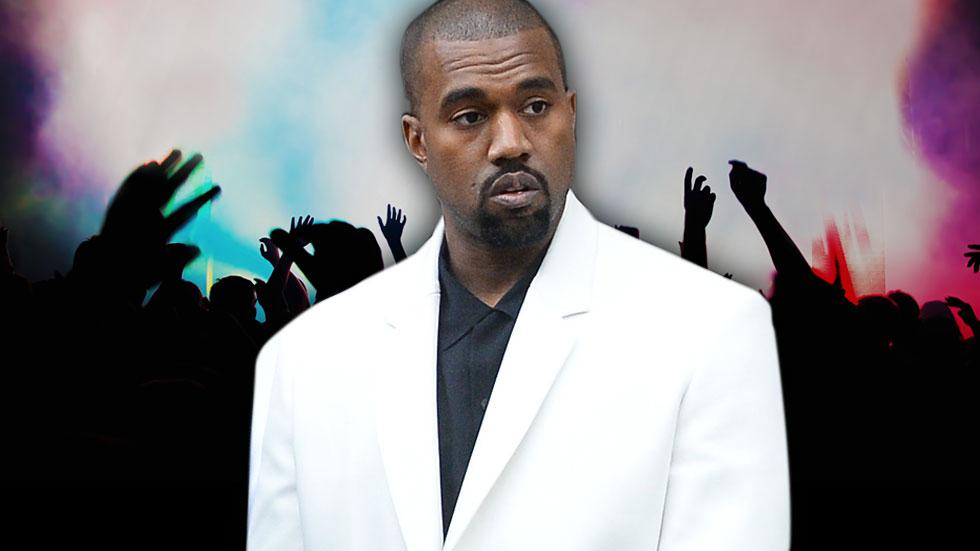 More than 61,000 English music fans have signed a petition to remove Kanye West from June's Glastonbury Festival, saying his act does not square with the event's legacy.
The Change.org petitioner who began the any-Yeezy movement, Neil Lonsdale, called the "Bound 2" rapper "an insult to music fans all over the world," and not up to the festival's standard.
"Kanye has been very outspoken on his views on music," Lonsdale wrote. "He should listen to his own advice and pass his headline slot on to someone deserving."
Article continues below advertisement
Lonsdale added that booking the rapper as a headline act is a "musical injustice," and that festival producers should replace him with a rock band.
Speaking with NME, Lonsdale
"It doesn't matter if you're black, white, straight, gay. If you behave like Kanye, you've got to expect some opposition."
Apparently, many, many people agree, as the petition had 61,223 signatures toward a goal of 75,000 as of Thursday afternoon -- a number expected to rise with many media outlets picking up on the move against the (sometimes) outspoken rap artist.
Among the top-rated comments left on the petition:
"Kanye sucks. I want to see real artistry. Someone like Beck."
"He believes his career some sort of public service. Saying he is like a soldier. As a soldier that was my last straw. He is egotistical, stupid, unthoughtful and a disastrous musician. He is the scum at top of the ladder."
"Kanye has no talent, it would be a shame to see him perform on the main stage whilst really talented artists miss a chance to do so."
The Glastonbury festival, also featuring the Foo Fighters and Lionel Richie, is slated to run from June 24-28.
Watch: Kanye West and Kim Kardashian arrive at the Grammy Awards 2015