Exclusive
All Fun & Games? Sonja Morgan 'Just Enjoying' Relationship With Younger Dominik Persy 'For What It Is'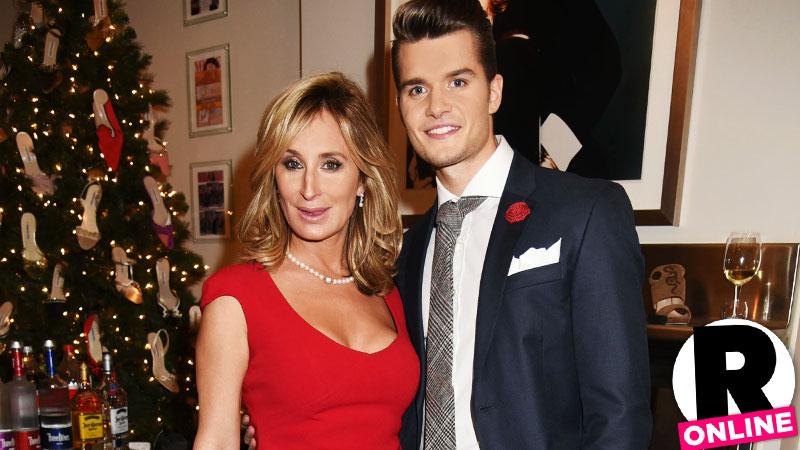 Sonja Morgan is a hot cougar who is really loving life on the prowl!
"I'm just enjoying it for what it is right now," Morgan, 51, tells RadarOnline.com of dating her newest younger man, 24-year-old model Dominik Persy. "He is a great date — he's a charming, respectful, elegant, dapper, and sweet person."
Unfortunately for Persy, he's not going to be the focus of her attention over the next few months—if the relationship lasts.
Article continues below advertisement
"I'm very busy raising my daughter, building my new fashion and jewelry line, working on my podcast, and making my appearances for the new Season 7 premiere of RHONY on April 7," Morgan notes to RadarOnline.com of her jam-packed schedule.
And a source says the Real Housewives of New York star, who once dated the 16-years-younger real-estate developer Benjamin Benalloul, is beginning to look for something more serious now that she is "financially stable" and her 14-year-old daughter, Quincy, is getting older.
"I think Sonja is ready for someone who can really be her life partner now," the source tells RadarOnline.com. "I don't really see Dominik lasting the long haul."
In the meantime, Morgan is perfectly fine with having Persy around. "He is just a boy toy right now," the source says, adding that the younger man should beware since "Sonja is ripe" to be stolen away.