Exclusive
Happy Housewife! Sonja Morgan Bankruptcy Deal Could Save Her Manhattan Townhouse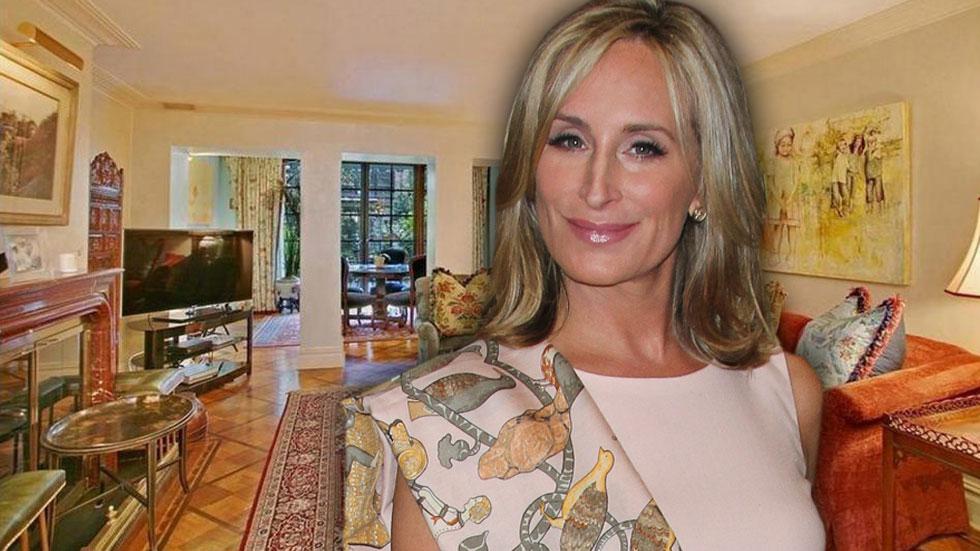 Real Housewives of New York City star Sonja Morgan is being given a chance to save her Manhattan town home from creditors, RadarOnline.com has learned.
The reality TV bombshell has until March 6 to complete a $3.1 million loan on the East 63rd Street home where she lives with her daughter, but a lender has already promised to give her a new mortgage according to court documents obtained by Radar. "The mortgage lender is aware of the pending bankruptcy cases," the document says.
Article continues below advertisement
The cash will go to pay off her creditors, including nearly $7 million owed to one bank. The 51-year-old blonde must also sign over the deed to her Telluride, Colorado, home — valued at $6.5 million — to the other largest creditor to satisfy that debt. Her home in Ramatuelle, France was sold for $5.7 million last year to pay off debts.
However, "In the event that the mortgage financing is not successfully completed as contemplated herein, the liquidation of the townhouse is triggered without a new hearing," the judge's order says.
Ex-husband John Morgan gets nothing from the bankruptcy after the judge concluded that his claims against his wife "are highly contested and subject to objection, offset and subordination, and a still-pending divorce action," according to the order.
The couple has been battling in bankruptcy court over the Colorado and France properties. Just last month, the trustee overseeing the bankruptcy asked the judge to fine John Morgan for not handling over documents needed to settle debts.
But Sonja's husband signed his name to the final deal, agreeing to cooperate fully with the trustee and his ex-wife.
Story developing.