Scientology Shocker: Ex Church Member Claims He Ordered Wiretaps On Nicole Kidman's Phone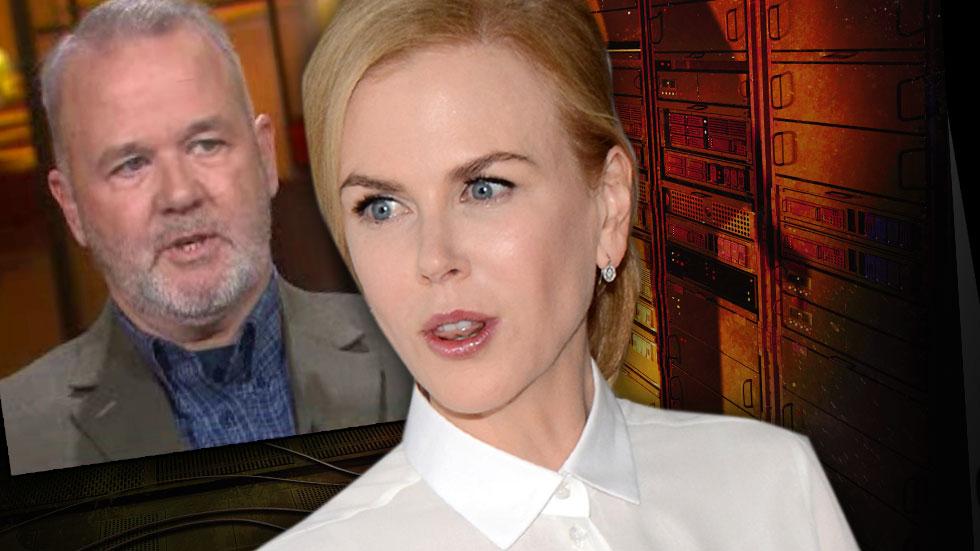 Nicole Kidman's phone was tapped on orders of Church of Scientology officials, ex-church member Marty Rathbun claimed on TODAY Friday regarding the ex-wife of Tom Cruise.
Rathbun, a member of the church for 27 years until he "escaped from Scientology" in 2004, claimed that he "ordered that the phone tap happen on the order of church leader David Miscavige," adding that he knew what he was doing was illegal.
Article continues below advertisement
Rathbun was appearing to speak about Oscar-winner Alex Gibney's soon-to-air documentary, Going Clear: Scientology and the Prison of Belief, an expose on the controversial church based on the 2013 book by Lawrence Wright.
The church has repeatedly denied the Kidman accusation, claiming that Rathbun is lying.
Watch the video on RadarOnline.com
Visit NBCNews.com for breaking news, world news, and news about the economy
Rathbun acknowledged that Scientology higher-ups claimed "it was something new that I came up with," before explaining how he came to share the jarring revelation with the documentary-maker.
"Alex Gibney was probing that area and he asked, 'What blackmail does David Miscavige have on Tom Cruise?'" Rathbun said. "And I thought about it, and I thought, 'You know, 'Should I talk about this?'"
Rathbun said he was compelled to open up after a nasty six-year battle with the church, in which much of his personal information was exposed. He said he came to realize that church officials no longer had the power to blackmail him.
Article continues below advertisement
"So I decided to tell him the truth about what happened to Tom Cruise and Nicole Kidman," Rathbun said. "It really is an act of kindness and compassion towards Tom Cruise because he should feel relieved of that burden of blackmail."
Rathbun said he and his wife have lived akin to being hunted animals since he's spoken publicly against the church.
"We don't have a normal life," he said, "and I don't think we ever will."
Going Clear: Scientology and the Prison of Belief airs on HBO March 29.