Exclusive
Clint Eastwood's New Lover Has A Secret Criminal Past — 'It Was Hell,' Claims Her Ex-Husband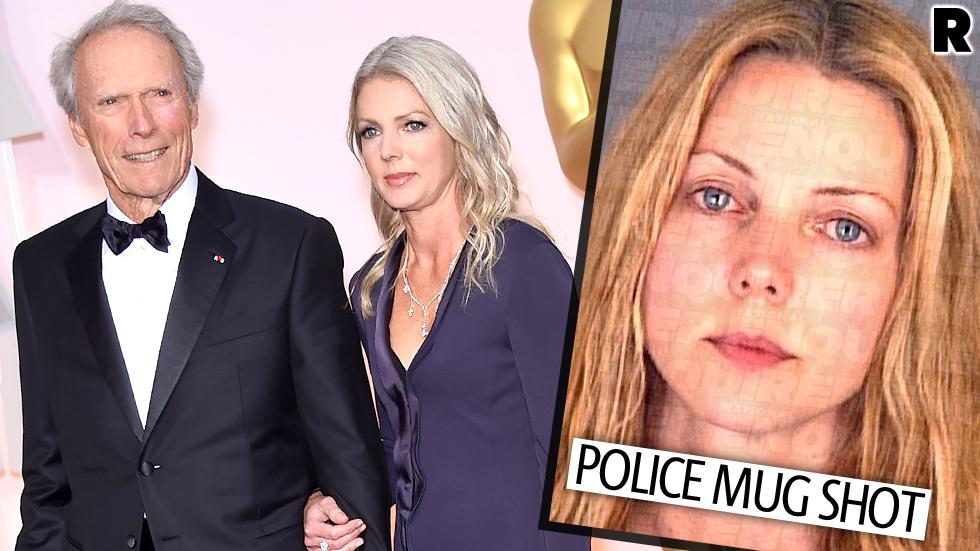 Clint Eastwood proudly showed off his new girlfriend Christina Sandera on the red carpet at the Oscars, but RadarOnline.com has learned she has a dark past.
Explosive police reports obtained by The National ENQUIRER – and provided to RadarOnline.com – show his 51-year-old lover has been arrested for "domestic battery" and had a drinking problem.
Before Sandera began working as a hostess at Eastwood's Mission Ranch hotel in Carmel, Calif., divorce papers show she was involved in a tumultuous 11-month marriage to a local bakery shop owner, that ended in a 2003 separation.
Article continues below advertisement
Her ex, Paul Wainscoat, said, "It was hell — I wish Clint all the luck in the world with that woman."
Eight months before the couple married on July 17, 2002, an "Incident Report" from the Monterey (Calif.) Police Dept. shows cops responded to an ugly scene at Sandera's Carmel home.
According to the report, Sandera and Wainscoat had only been dating for two months, but an argument broke out because Sandera "was upset at him…because he decided not to move in" with her.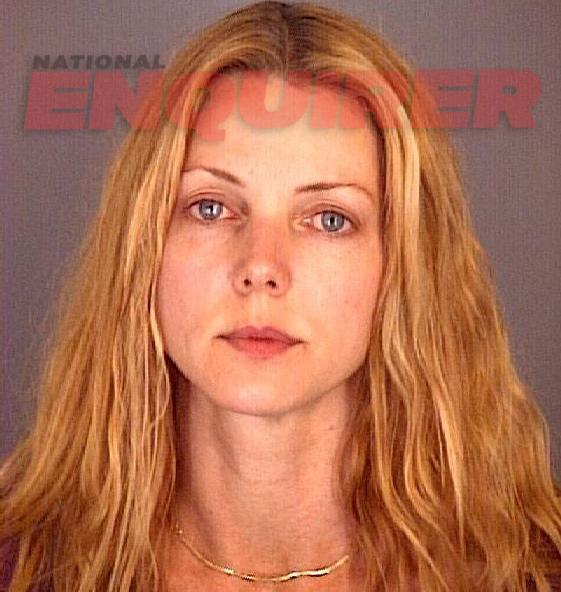 Wainscoat wanted to leave, according to the report, but Sandera "grabbed onto his shirt and scratched his neck to prevent him." Wainscoat managed to call police during the tussle.
When cops arrived at the home, she was still holding onto his shirt and the blue-eyed blonde spitfire was arrested for "domestic battery." Cops also noticed her "strong odor" of alcohol.
Despite the incident, the couple married. But Wainscoat said in divorce papers it was a mistake, claiming she wanted to be treated like "a queen" and she financially drained him.
Article continues below advertisement
He cited her desire for "largesse and extravagance." Their wedding set him back nearly $80,000, for example, because of "the dental work," he said, that Sandera wanted before the nuptials, along with expensive jewelry and an over-the-top honeymoon.
Wainscoat claimed, "Her post-marriage spending habits simply mirrored" the wedding. What's more, he claimed that there were "a number of instances of bizarre behavior on her part."
He alleged in the divorce papers that "in one of her episodes," she threatened to "axe all" of their furniture if he left her.
The marriage finally blew up on June 17, 2003, when police once again responded to a domestic disturbance in which Wainscoat alleged he was "being battered by his wife."
Her hubby told cops Sandera was "distraught due to the recent death of one of her cats" and was screaming at him, "Where are my kittens?"
Article continues below advertisement
Wainscoat claimed she "hit him with a closed fist in his face twice" and "then punched him in his left arm with a closed fist" before she "threw a full bottle of Gatorade, which hit him in the back of the head."
He did not press charges and blamed her "drinking" for the scene. However, he did file for divorce.
In court papers, Sandera declared she wasn't an alcoholic, but said she had quit booze and attended AA meetings. She also said she attended "15 Anger Management classes."
Following the demise of Eastwood's 17-year marriage to TV newscaster Dina Ruiz, he began dating Erica Tomlinson-Fisher, the ex-wife of Ruiz's high school boyfriend. But Sandera entered the picture over the past year and is now the Oscar-winning actor and director's main squeeze.
As RadarOnline.com reported, with his $375 million divorce finalized, Eastwood's moving Sandera into a new $20 million ranch "dream house" he had built with his ex-wife before their split.
Although Sandera denied allegations that Wainscoat made in divorce filings and the 2003 police report, she pleaded no contest in connection with her 2001 arrest.