'You're Horrible!' Kim Blows Up At Her Sister Kyle During Explosive 'RHOBH' Reunion Fight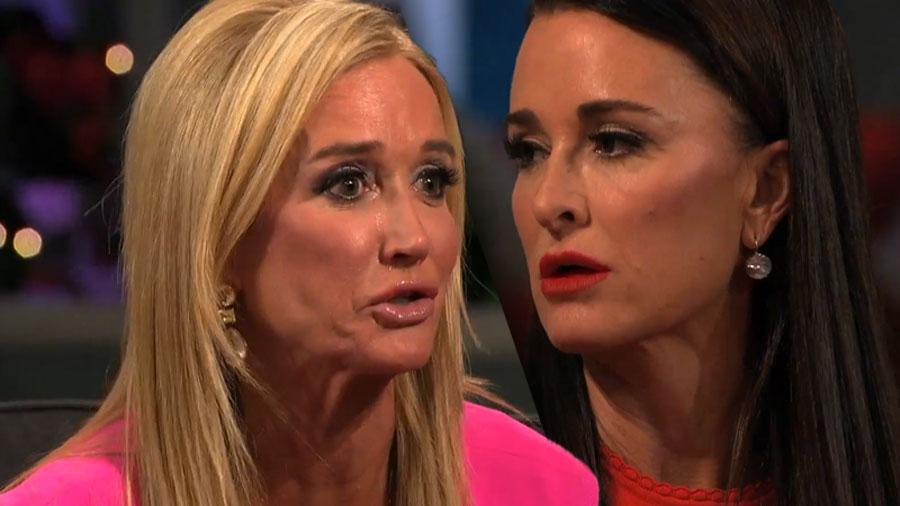 Kim and Kyle are still barking mad at each other! As RadarOnline.com reported first, the animosity between the two women was clear when they bared their teeth and got in a screaming match in an explosive new preview for the Real Housewives of Beverly Hills reunion special.
"Her dog bit my daughter," Kyle calmly tells the show's host, Andy Cohen in the clip.
"You're horrible!" Kim explodes before telling Cohen, "This is why I don't like her."
Article continues below advertisement
Kyle, getting angrier, tries to reason with her sibling. "Kim my daughter almost lost my hand!"
But Kim isn't having it, and gets even more heated. "I'll tell the story…and you won't like it," she says, pointing at Kyle.
Kim and Kyle have been at odds ever since Kim's pit bull, Kingsley, bit Kyle's 18-year-old daughter, Alexia, in November.
The aggressive pooch had also previously attacked Kim's "second mother," 80-year-old Kay Rozario.
"According to Kyle, the dog needs to be kept away from her sister, and other people, because the animal is just too dangerous," a source told RadarOnline.com of the reunion special's major battle. "For Kim to even consider keeping Kingsley was appalling to Kyle because of the risk of further injury to others. Kim just refuses to acknowledge the dog is dangerous and still won't give him up."
Despite the feud, as RadarOnline.com reported, Kyle, 46, recently extended an olive branch to Kim after finding out one of her four children entered a psychiatric facility after suffering from depression.
"Kyle has texted Kim to check in regarding the hospitalization, but she hasn't received any response," a source told RadarOnline.com. "The sisters are further apart than ever even though Kim could use Kyle's support. It's just an incredibly sad situation because Kim has so much stress in her life including dealing with her beloved ex-husband, Monty's terminal cancer."
WATCH THE CLIP