Exclusive
Daddy's Boys: 'RHOA' Star Apollo Nida's Sons Comforting 'Isolated' Dad In Prison Calls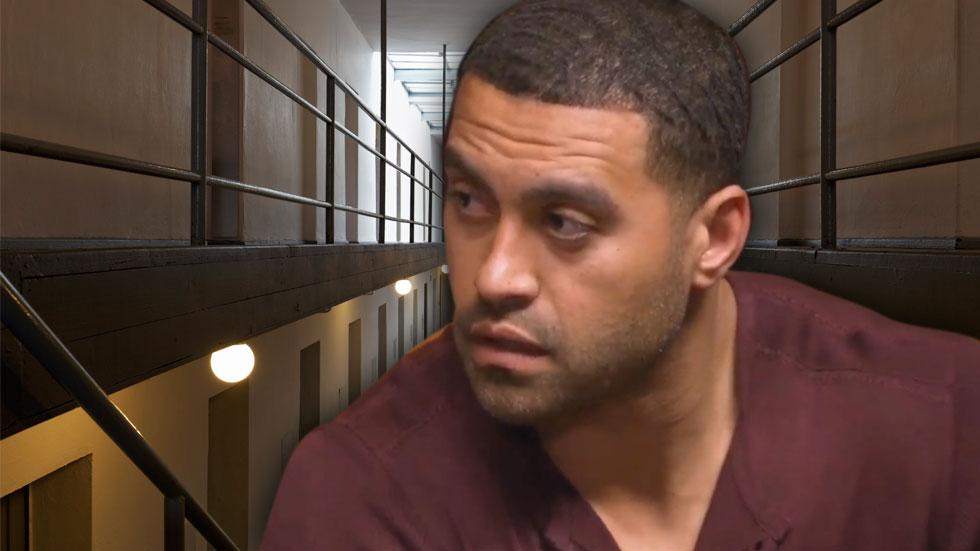 Nearly six months after Real Housewives of Atlanta star Apollo Nida began his prison stint, reality has truly begun to set in. RadarOnline.com has learned that the once-gregarious reality star has become withdrawn and isolated in prison, finding comfort only in chats with his young sons. Meanwhile, insiders say, he has no concrete plan to pay back the $2 million he owes in restitution.
Phaedra Parks' husband is currently serving an eight-year prison sentence for federal fraud, and owes $1.9 million in restitution to JP Morgan Chase and the IRS related to the conviction.
Article continues below advertisement
"Apollo is isolated and withdrawn. The only thing are his two young sons with Phaedra," said the source. "Phone calls with Ayden, 4, and Dylan 18 months, bring him a lot of joy. Although it's hard for Dylan to talk on the phone because of his age, Ayden tells his daddy he is taking care of his baby brother. It's incredibly sweet."
Recent attempts to from work done on RHOA failed because he "began his prison sentence, and obviously his employment with the show has been terminated," an insider explained. "Apollo doesn't have any money. There are no secret bank accounts, or hidden assets."
And even the future after his release looks bleak. Said the source, "What kind of job will Apollo be able to get after getting out of prison as a convicted felon?"
On February 27, a federal judge canceled the against the RHOA production company, True Entertainment, after they revealed Nida was no longer on the payroll.
But even though that garnishment order was canceled, the source said Nida is still on the hook. "Apollo knows that any future job he is able to get, the government will seek to recover the $2 million in restitution from his wages," the source claimed. "When the creditors are the IRS and a bank, those agencies are aggressive and will get their money, even if it takes twenty years."