Dramatic First Prison Interview: Apollo Nida Devastated That Phaedra Won't Let His Sons Visit Him -- And Begs Her Not To Divorce Him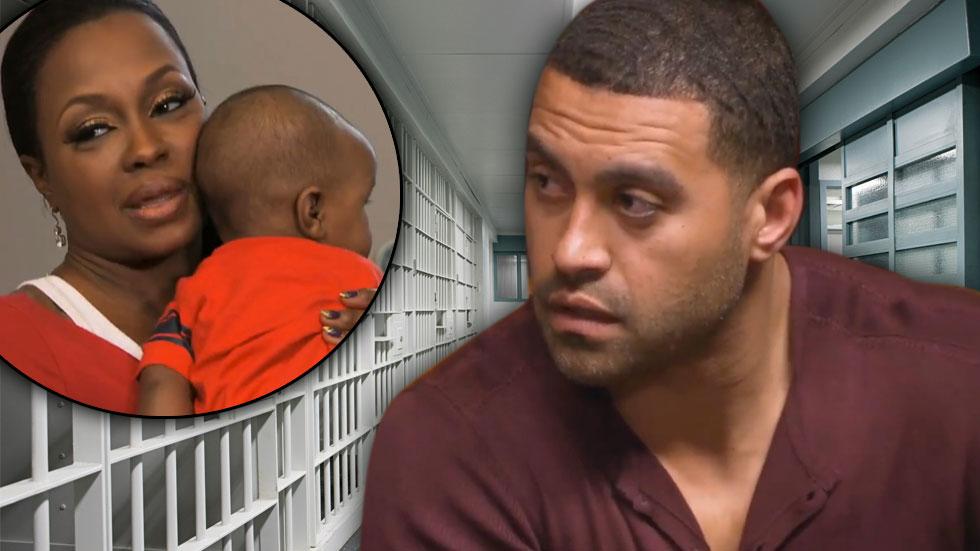 In his first interview from prison, disgraced The Real Housewives of Atlanta star Apollo Nida has revealed his wife Phaedra Parks hasn't let their young sons visit him, In Touch is reporting.
And he's also begging Parks not to divorce him while he's behind bars, according to the explosive new magazine interview.
The emotional convicted felon, who, as RadarOnline.com readers know, pleaded guilty to bank fraud and identity theft and was sentenced to eight years in prison, desperately wants to see their sons Ayden, 4, and Dylan, 19 months.
Article continues below advertisement
"I can't see why she would continue to hurt me by not allowing me to see my boys," he told In Touch.
"This isn't right. If I don't see my children for eight years, that would be some bullsh*t and I would fight for that right!
"Who in their right mind would allow children to be away from their father for eight years, regardless of where their father is in the world?"
As RadarOnline.com has reported, Nida, 35, bitterly complained on recently-aired RHOA episodes that Parks, 43, had abandoned him by not attending his sentencing.
And he said on camera before leaving for prison that Parks had no plans to bring the kids to visit him there.
Nida's new interview revealed that so far, she has stuck to her guns.
Although Parks has talked divorce, Nida also said from behind bars, "I've asked Phaedra not to leave me while I'm in here.
"If she leaves, it would hurt like hell, but as Apollo Nida has done before, I'll just have to pick myself back up and move forward and figure it out."
However, Nida confided that if Parks files for divorce, it will get ugly as he'll fight her for money.
"I will not walk away empty-handed," he vowed to In Touch.