Director Paul Haggis Blows Lid Off Scientology In Bombshell Essay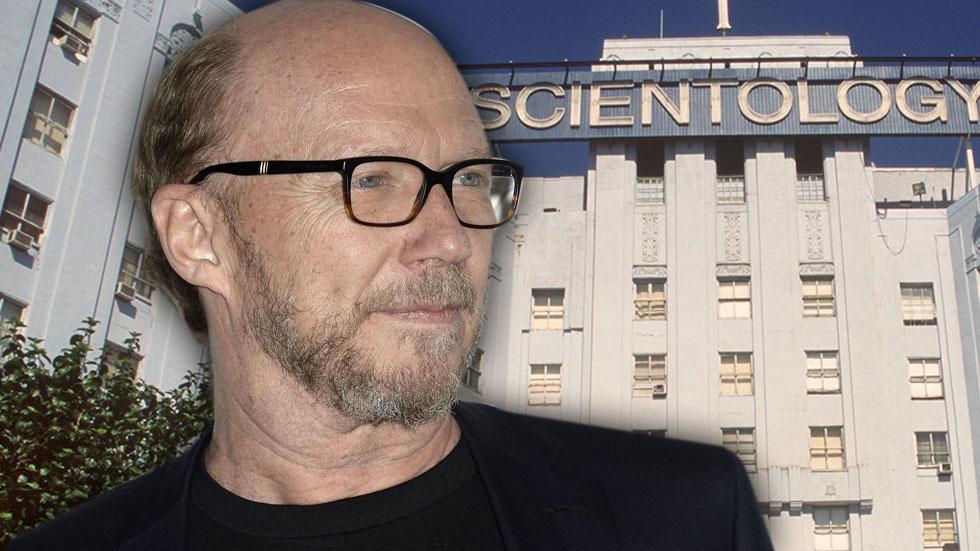 Paul Haggis, in a new essay, explains the heavy-handed approach that kept him loyal to the Church of Scientology for years, ahead of the upcoming documentary Going Clear.
Haggis, an ex-Scientologist since 2009, explains on Tony Ortega's blog how he was so indoctrinated into the lifestyle that it took "several years after leaving to actually question the many 'self-help' concepts that he had learned and used" during his time as a member of the church.
Article continues below advertisement
Haggis, 62, wrote that Scientology's "slow indoctrination process is as subtle as it is dangerous -- largely because you truly believe that you are thinking for yourself, when in fact you are discouraged to do anything of the sort."
The Oscar-winning director of Crash explained that a great deal of bonding among Scientologists comes from the fact that they're "a stigmatized group," and that mentality caused its followers to never question a thing they're told, while involved.
"For that reason, when I did discover what many outside the church knew, I was truly shocked," Haggis wrote.
Haggis admitted he'd donated "many thousands of dollars" to the church under "considerable duress" in reaction to questionable news that Scientologists were "'under attack' in Germany or France or wherever."
Still, the filmmaker admitted, "If I didn't honestly believe what I was being told, I would not have handed over such large sums."
Article continues below advertisement
Haggis, who wrote Million Dollar Baby, said that he'd had bad brushes with church leaders in his time, mainly for questioning things, and was considered by church leader David Miscavige to be a "bad Scientologist.
"I was told he was angered that I wasn't 'deferential enough,' and I asked too many questions, even if internally," Haggis wrote.
Haggis wrote that in retrospect, he felt that the teachings of "L. Ron Hubbard's cruel playbook … are useless when you factor in the thing you are never allowed to question -- Scientology, its teachings, practices and leadership."
He said that Scientologists, even intelligent and successful in their professional lives, turn a blind eye toward anything that contradicts the church's teachings.
With the controversial documentary Going Clear: Scientology and the Prison of Belief about to air, Haggis warned that the church and its devoted members will "condemn it as lies" to preserve the life they have established within the institution.
Article continues below advertisement
Haggis wrote that Scientology leaders "cannot afford or allow the smallest doubt" in the church," because if it took root, their perfect world -- a world where there is an answer to every one of life's questions — could fall apart around them, and they would be left, like the rest of us, searching in the dark for their own answers in an uncertain world."
Haggis shared a quote he found relevant -- "Forget your perfect offering. There is a crack, a crack, in everything. That's how the light gets in" -- and applied it to hopes that church members will have an awakening when they watch the documentary.
"For the sake of my former friends, many of whom I loved, I hope that Going Clear is the first crack, that they will watch it, and the light will slip in.," he wrote.
Going Clear: Scientology and the Prison of Belief airs on HBO March 29.