Miley Cyrus' Worst Nightmare: Boyfriend Patrick Schwarzenegger Betrays Her By Hooking Up With Hot Brunette— Just Days After Their Family Dinner With His Mom!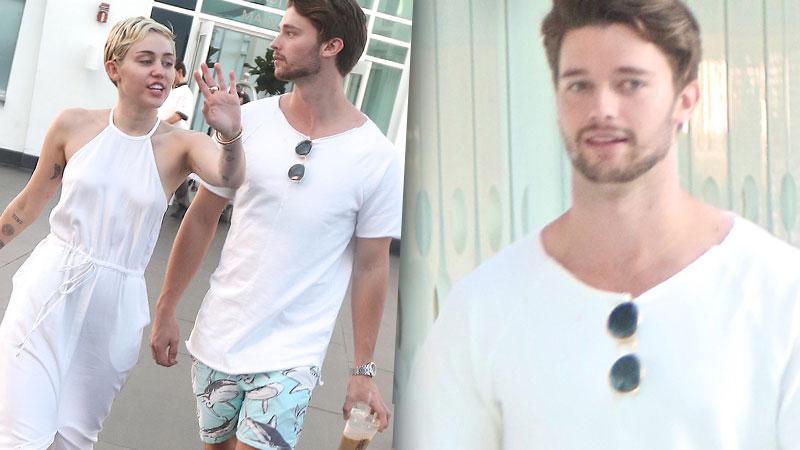 It looks like Miley Cyrus is headed for yet another heartbreak.
Just days after the love struck singer, 22, dined with boyfriend Patrick Schwarzenegger and his mother, photos have surfaced of the clean-cut model cozying up to a bikini-clad brunette.
With Cyrus nowhere in sight, the shirtless 21-year-old was caught wrapping his arms around the nearly naked woman in a tight embrace and even holding her hand while partying in Mexico over the weekend.
Article continues below advertisement
In the most shocking move of all, Schwarzenegger took a "body shot" off the club girl, licking her naked stomach in the process.
It doesn't seem as though the pop star and her beau have broken up. Last Wednesday night, the couple, who first hooked up last fall, looked happier than ever while grabbing dinner at Palm in Beverly Hills with his famous mother, Kennedy cousin Maria Shriver. And rumors are spreading that the two lovebirds are even talking marriage.
On Sunday, Schwarzenegger posted a seemingly innocent picture of himself drinking coconut juice on a lounge chair. But he was also clearly up to no good later that day; In the photo, he's sporting the same white fedora as he did when partying hard with the mystery brunette.
https://instagram.com/p/0Qe6rJlzUc/?taken-by=patrickschwarzenegger
Cyrus was reportedly crushed when her engagement to Aussie actor Liam Hemsworth, 25, crumbled in 2013.
Should Miley dump Patrick? Sound off in the comments.