First Lady Hair Fail: Michelle Obama Appears Bald On 'Jeopardy' – Watch The Video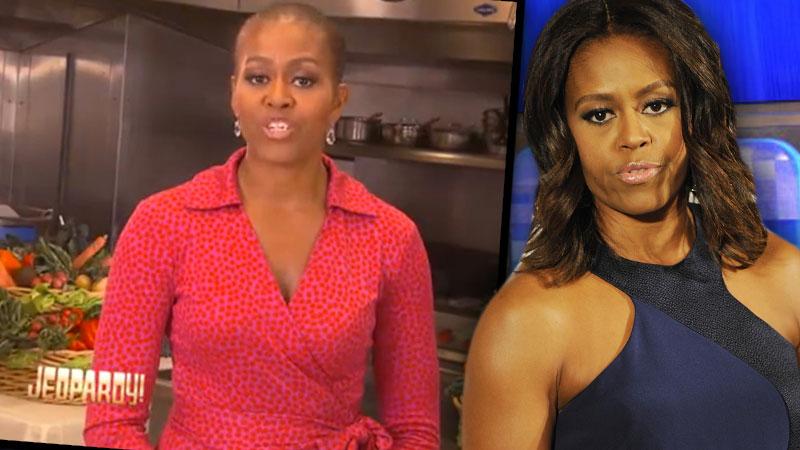 The stress of the oval office has created wrinkles on many presidents' faces, but what about the first ladies? Michelle Obama proved that political pressures can also affect America's number one wifey, as well.
The 51-year-old shocked audiences when she appeared on longtime-running game show favorite Jeopardy with a bare-looking scalp.
Though her hair was tied back into a tight ponytail, there was no question that Michelle's usual full head-of-hair seemed to be lacking in volume.
Article continues below advertisement
Watch the Video on RadarOnline:
Unfortunately, Twitter users quickly weighed in on the matter and many were less than kind about it.
Of course, other Twitter users ran to their First Lady's defense, shaming others for making fun of her hair, which was simply pulled back.
According to the New York Daily News, Jeopardy and the White House have yet to comment on the matter.